News story
Court of Appeal dismisses human rights challenge to Immigration Rules
The Home Office was successful in defending Immigration Rules changes introduced to test migrants' English language capabilities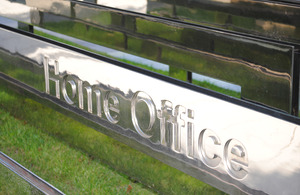 The Court of Appeal announced at 10am, on Friday 12 April, that it had dismissed an appeal by Mrs Saiqa Bibi and Mrs Saffana Abdulla Mohammed Ali in their Judicial Review challenging the lawfulness of part of the family Immigration Rules.
Judgment
The Court of Appeal's judgment came as a result of legal challenge against the rule, introduced in November 2010, which requires that spouses and partners must demonstrate a basic knowledge of the English language before being granted a visa to enter or remain in the UK.
Immigration Minister Mark Harper said:
We welcome the Court of Appeal's judgment. We think it is important that spouses and partners coming to settle in the UK understand basic English so that they can participate and integrate in our society. We are very pleased that the courts agree with us.
The English language requirement was challenged on the grounds that it was irrational and also contrary to the European Convention on Human Rights (ECHR).
In particular, it was argued to be a disproportionate interference with the claimants' rights under Article 8 (right to respect for private and family life), contrary to Article 12 (right to marry) and discriminatory under Article 14. The High Court dismissed the claimants' case on all grounds, finding the rule to be legitimate, proportionate and not in contravention of any ECHR rights.
Dismissed
Two of the claimants (Mrs Bibi and Mrs Ali) pursued their claim to the Court of Appeal. The Court of Appeal has now dismissed the claimants' appeal by a two to one majority, finding the policy to be proportionate, in pursuit of a legitimate aim and compliant with ECHR rights.
The on-entry English language rule was introduced by the government to help spouses and partners integrate into British society, to open up more opportunities, including employment, and to allow them to contribute more to their local community.
Read the Court of Appeal judgment
Find out more about the Immigration Rules
Published 16 April 2013
Last updated 17 April 2013
+ show all updates
Changed title to rules and added apostrophe to sub-heading
First published.