News story
Countryside benefits from speeded up broadband roll out
10,000 rural premises a week get access to superfast speeds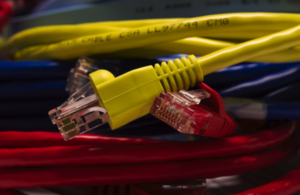 Thousands of farms and rural villages are set to benefit from the government's rapidly accelerating broadband roll-out for rural areas.
Nearly all broadband projects in the countryside have now entered delivery phase, which will see broadband reaching some of the most rural communities across the country.
This is a continuing trend as nearly a quarter of the projects in rural communities such as Sticklepath in Devon and Ridlington in Rutland are already benefiting from superfast speeds, giving them access to internet speeds in their day to day lives that many take for granted. Many rural communities have expressed frustration that their broadband does not match that of city dwellers and the government is determined to tackle this.
As such, October will see the start of an accelerating roll out with approximately 10,000 rural premises such as farms, dairies and remote villages soon to be gaining access to superfast speeds every week. By next Spring it's anticipated this number will rise to around 25,000 per week, and then reaching up to 40,000 per week by summer 2014.
Superfast access
The 5th largest infrastructure project in government remains on track to extend access to superfast speeds to an estimated 90% by early 2016. Internet speeds in rural areas are increasing at a proportionately faster rate than in urban areas – by 69% since May 2012 and 141% since May 2011. Approximately an additional 100,000 premises in rural locations now have access to superfast speeds as a result of work already completed.
Communications Minister Ed Vaizey said:
The transformation of broadband in rural communities has begun and the coming months will see a rapid acceleration in the number of rural businesses and homes able to access superfast speeds. Average rural internet speeds are increasing at a tremendous rate and local businesses are already starting to benefit from all that superfast speeds have to offer.
Government recently announced an extra £250 million of investment to extend coverage to 95% of premises by 2017 and is now exploring with industry how to expand coverage further, using more innovative fixed, wireless and mobile broadband solutions, to reach at least 99% of premises in the UK by 2018.
Further information
Ethernet cable image by tlsmith1000 on Flickr on Flickr. Some rights reserved.
Published 24 September 2013