Counterfeit clothing seized at Stansted
Designer fakes worth an estimated £750,000 have been discoverd by the UK Border Agency.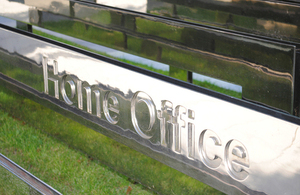 In a month-long operation officers seized approximately 15,000 individual items.
All the fake goods had been flown to the UK from Turkey as freight.
Designer brands discovered included Giorgio Armani, Ralph Lauren, Gucci, Hugo Boss, La Martina and Fred Perry.
Black market
Sarah Wolstenholme, the UK Border Agency's assistant director at Stansted Airport, said: 'Make no mistake, the manufacture and sale of counterfeit goods is not a victimless crime. The profit that smugglers make from these items is often recycled into other more serious forms of criminality.
'Counterfeit products are also sold on the black market, meaning the Treasury loses vital revenue which has an impact on all law-abiding taxpayers.
'Many people enjoy finding a bargain but counterfeit goods are just the tip of the criminal iceberg. Quite simply, if a price appears too good to be true, whether found on the internet or at a car boot sale, it probably is.'
Month-long operation
UK Border Agency officers operate 24 hours a day at ports, airports and mail sorting centres to prevent counterfeit goods hitting the UK's streets, where they can be bought by unsuspecting members of the public.
The detections at Stansted were made during a month-long operation in June. The rights holders have now confirmed the products are fakes.
Sarah Wolstenholme added: 'We often see smugglers adopting quite sophisticated techniques in an attempt to evade detection, but in these three instances there was little subtlety involved.
'The items were all listed simply as courier material, with no commercial value. The fact that such limited information had been provided immediately attracted suspicion.'
After suspected counterfeit goods are detained by the UK Border Agency, officers approach the rights holders to verify that the products are fakes. The company then decides whether or not to bring a private prosecution against the importer. After this process is complete, the goods can be destroyed.
Get in touch
Anyone with information about activity they suspect may be linked to smuggling should call 0800 595 000.
Published 2 August 2011