Government response
Councils must provide an efficient planning service
If councils consistently fail to meet statutory planning decision deadlines, applicants can ask the Planning Inspectorate to decide instead.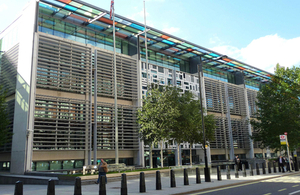 Local people and authorities should be at the heart of planning, but where councils persistently fail to meet statutory deadlines and provide decisions on time, applicants will be given the option of asking the Planning Inspectorate to decide their proposal instead.
Planning applicants to Blaby District Council proposing major development will have that choice after the council's planning department consistently failed to deliver major decisions on time. Delays in the planning system are unfair both to local residents and local firms. Justice delayed in justice denied
Planning Minister Nick Boles said:
The imminent threat of designation appears to have focused the minds of councils and we're pleased a number of authorities raised their game, improved performance and for the time being are out of risk.

This means more decisions are being made locally and on time but everyone should benefit from a well performing planning system and so the government will keep under review the thresholds used for assessing councils' performance.

We always want local decision making where possible, but at the same time it's vital to the economy that proposals are decided on swiftly.
Published 8 November 2013