Press release
Council is nurturing spirit of enterprise in Monmouthshire, says Wales Office Minister
Wales Office Minister David Jones has praised a Welsh local authority for bringing businesses together in its area.  Mr Jones was speaking …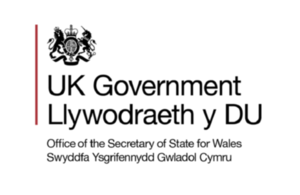 Wales Office Minister David Jones has praised a Welsh local authority for bringing businesses together in its area.
 Mr Jones was speaking at the launch of 'Back2Business Week' at Chepstow Racecourse, a week-long event organised by Monmouthshire County Council to support business development and investment opportunities across the county. 
Mr. Jones said:  "Back2Business week is an innovative event showcasing what Monmouthshire has to offer in terms of specialist expertise, business support and a high quality, skilled workforce.  Monmouthshire should be congratulated for acting as a catalyst to economic development in an important and strategically well-placed corner of Wales.
"The Government is working to stimulate growth in the private sector in order to bring about economic recovery through reduced regulation, business support and a favourable tax regime.
"Small businesses are the backbone of the Welsh economy and we need to ensure that the conditions for their growth are in place so that they can realise their full potential.
"I am delighted to see Monmouthshire Council taking this agenda forward locally."
Notes for Editors:
1.)    The Government has set in place a number of financial measures to help businesses expand and grow, including a 2% cut in corporation tax, increasing the lifetime limit on gains eligible for Entrepreneur's Relief, from £5 million to £10 million and a reform of the R & D tax credit scheme, with the SME rate increasing to 200% from April 2011 and to 225% from April 2012.
2.)    The 'Britain open for Business' strategy sets out how  UKTI and other partners will develop strategic relationships with venture capital decision makers, strengthen the links between overseas technology clusters and work with delivery partners, such as the Technology Strategy Board in order to stimulate interest and profile the UK as an ideal business destination. See the 'Britain open for Business' strategy here:
3.)    For more information on Back2Business Week, click here.
Published 6 June 2011