Could you be the Next BRIT Thing?
Katie Melua and fellow music stars urge young singers and musicians to upload their entries and get voting!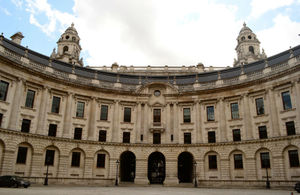 Everyone can now play their part in choosing who will be crowned the Next BRIT Thing, as voting opens for the nationwide music competition.
Stars including Katie Melua, Nicola Roberts, Dan Gillespie and Laura Wright have urged young people to record, upload and vote! Joining Ed Vaziey and young singers at Abbey Road Studios on Tuesday, Katie Melua said "You never know where it might lead, it could be you recording your song at Abbey Road next year!" See images from the day.
The contest, aimed at 11-19 years-olds, is made up of two categories: popular and classical music, plus an additional award for composition. For over a month entrants have been uploading their audio and video recordings, with nearly a thousand entries received so far.
To listen to the entries and vote visit: http://www.nextbritthing.com/ (voting closes 16 December). You can also listen and vote via Facebook or by using the competition's free iPhone app.
Regional heats
The top 30 most popular acts in each category, in each region, will form a long-list to be assessed by an expert panel, with up to six acts taking part in regional eliminations in front of a panel of judges, who will also provide one-to-one feedback on their performances. Find out more
Prizes on offer include:
Recording a session at Abbey Road studios
Featuring a track on the next BRIT Awards album
A one-day masterclass with producer Steve Levine for the runners up
A classical recording session
Tickets to The BRIT Awards
A share in £10,000 worth of music equipment
Published 21 October 2011