Could you be a Youth Music Voice?
Youth Music are seeking young singers to be a part of the Cultural Olympiad.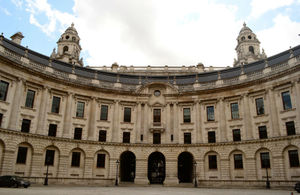 Anybody aged 14-19 years old can be a part of the Cultural Olympiad by joining a free, open-access, singing event [now closed] at the Royal Opera House on 30 January 2011.
The one-day singing workshop, led by Richard Frostick and guest artists, will act as part of a selection process to find 150 singers from all over the UK to join a new national vocal group, the Youth Music Voices ensemble. The ensemble will perform in high profile events as part of the London 2012 Olympic and Paralympic Games.
 
Workshops were held in  at Leeds Town Hall on 9 January 2011, The Sage Gateshead on 16 January 2011and the Royal Concert Hall, Nottingham on 23 January 2011.
Further information
Published 15 February 2012