Corot painting and Degas sculptures acquired for the nation
Items from Lucian Freud's estate retained under Acceptance in Lieu scheme.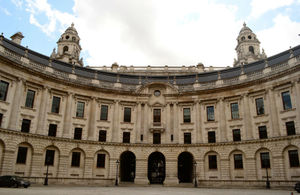 The L'Italienne ou La Femme a la Manche Jaune painting by French artist Jean-Baptiste Camille Corot has been permanently allocated to the National Gallery. The three bronze Edgar Degas sculptures have been temporarily allocated to The Courtauld Gallery.
Influential painter
Corot was a leading French painter of the mid-19th century who influenced future generations of painters, particularly the Impressionists.
His portraits were for his own private pleasure, and were never exhibited by the artist during his lifetime. The L'Italienne painting dates from the last years of Corot's life and is a fantastic example of Corot's later works, where he often painted peasant figures, drawing upon the heroism of mythological paintings. 
Degas sculptures
Edgar Degas was one of the greatest artists of the late 19th century, as versatile and inventive with paint and chalks as he was with sculpture. The three sculptures accepted in lieu from the Freud estate were cast from wax models that Degas prepared for his own private pleasure. Only one sculpture was ever exhibited in Degas' lifetime.
The three Degas sculptures are:
More details on the sculptures can be found on the Arts Council's website.
Welcoming the decision Culture Secretary Maria Miller said: "The Acceptance in Lieu scheme has, over the years, seen a vast array of stunning items enter our national collections, and I am delighted that these magnificent works by Corot and Degas will now be on permanent public display, where they can be enjoyed by all."
Further information
Published 12 February 2013