News story
Contract termination notice
In line with announcements in March 2017, the NDA has now served notice of termination to Cavendish Fluor Partnership (CFP) for the management and decommissioning of the UK's 12 Magnox reactor and research sites.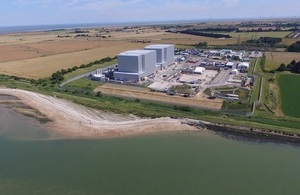 The termination notice is effective from 1 September 2017, allowing for a 24 month notice period, ending on 31 August 2019.
NDA and CFP have reached agreement on the work to be performed on the sites during the contract's remaining two years, as well as the arrangements and agreed state in which CFP will leave the sites at the end of the contract.
The NDA continues to believe that this is the best course of action for the taxpayer, removing the legal risk and ensuring the continued safe, secure operations of the sites.
Published 29 September 2017