Contract awarded for Rolls Building IT system
Following an extensive procurement exercise Thomson Reuters has been appointed to deliver a new IT system for the Rolls Building.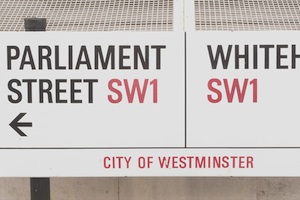 The IT system will cover the Rolls Building jurisdictions, namely the Admiralty, Commercial and Mercantile, Technology and Construction, Chancery, Bankruptcy and Companies Courts.
Thomson Reuters has been contracted to deliver an electronic filing system which will allow:
claimants to submit claims and associated court papers online and pay for them electronically
court papers to be electronically managed by court staff
court papers to be presented electronically to judges and, where appropriate, to the public
Kevin Sadler, HM Courts & Tribunals Service Director of Civil, Family and Tribunals said,
We are committed to providing a modern IT system for the Rolls Building in a way that provides value for money for the tax payer and uses the latest technology. This will cement the high international standing of the Rolls Building's courts. HM Courts and Tribunals Service and Thomson Reuters will work with a wide range of stakeholders in the development of the new system.
The new system will be based on the Thomson Reuters C-Track application. C-Track is a court management solution designed specifically to capture, track, process and report on court cases and information. The web-based software can be configured to operate with multiple agency or partner databases and products.
The new system is expected to be delivered, in a phased approach for the various jurisdictions, by late 2015.
The total project costs over 2 years will be approximately £5 million, including development, roll out, training and other associated costs.
Notes to editors
HM Courts and Tribunals Service is an agency of the Ministry of Justice. The agency is responsible for the administration of the criminal, civil and family courts and tribunals in England and Wales and non-devolved tribunals in Scotland and Northern Ireland.
The Rolls Building is the largest specialist centre for the resolution of financial, business and property litigation anywhere in the world and a centre of excellence for high value dispute resolution.
For more information please contact HM Courts and Tribunals Service Press Office on 020 3334 6698.
Published 6 May 2014