News story
Continued fall in Welsh Unemployment is welcomed by Cheryl Gillan
Secretary of State for Wales Cheryl Gillan has welcomed the continued fall in unemployment and economic inactivity in Wales. Latest figures…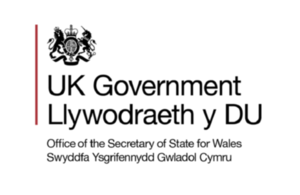 Secretary of State for Wales Cheryl Gillan has welcomed the continued fall in unemployment and economic inactivity in Wales.
Latest figures published today reveal that the unemployment rate in Wales from March to May fell by 0.6 per cent on the last quarter to 7.9 per cent. The unemployment level also fell by 9,000 from the last quarter to 115,000.
Meanwhile, the economic inactivity level in Wales was 483,000, a fall of 3,000 on the previous quarter. The employment rate in Wales rose by 0.6 per cent to 68.5 per cent - the same level as London.
Welcoming the statistics, Mrs Gillan said: "Employment in Wales continues to go in the right direction. It shows that the Government's policies for creating the right conditions for business growth and job creation is getting more people back to work in Wales, while our welfare reforms are showing that work pays.
"But we cannot afford to be complacent. That is why the Cabinet came to Wales this week to listen how we can further support new enterprise and businesses in Wales.
"Boosting economic growth in Wales in order to create more private sector jobs is the number one priority.   We will continue to work in partnership with the Welsh Government on ensure future economic prosperity so that unemployment and economic inactivity in Wales continues to fall."
Mrs Gillan added: "Infrastructure investments such as the £57million announced this week for Welsh broadband improvements and the £1billion rail electrification of the London to South Wales mainline will ensure that Wales has the tools and infrastructure it needs to grow and prosper."
Published 13 July 2011