Contemporary craft comes to 10 Downing Street
Diverse range of works by established and up-and-coming contemporary craftspeople will be on display to visitors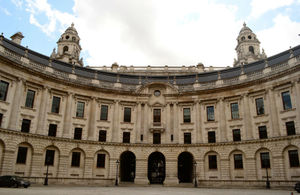 Number 10 Downing Street is for the first time hosting an exhibition of some of the UK's finest contemporary craft, on display from today.
Visitors to the Prime Minister's official residence will be able to see a diverse range of works by established and up-and-coming contemporary craftspeople showcasing the UK's vibrant craft sector, which contributes £3bn a year to the UK economy and employs more than 80,000 people.
Showcasing the UK's finest craftspeople
"Contemporary craft doesn't necessarily have the same profile as contemporary art, but it is no less important in terms of creativity or its ability to enrich people's lives," said Ed Vaizey, Culture Minister.
The display curated by Janice Blackburn OBE - a well-known patron of the arts, freelance curator, writer and former co-curator of the Saatchi Gallery - will show works by craftspeople including Edmund de Waal, one of the world's leading ceramic artists, Kate McBride, winner of the Zelli Porcelain Award and Felicity Aylieff, senior tutor at the Royal College or Art will be on display in the state rooms and communal areas of the building.
It is expected that the Downing Street display will be ongoing and will be changed every few months.
Further information
Published 22 July 2011