Consumer Expert Group Digital Radio Report
Listeners must lead the way to radio switchover.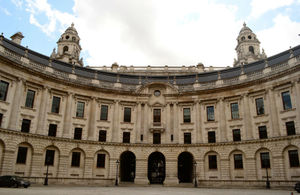 The Consumer Expert Group (CEG) have today published their recommendations to Government on digital radio switchover.
Making sure the needs of all consumers - including older and disabled people - are met is at the heart of the CEG's report. "Any switchover to digital radio must only happen when listeners are ready and when the industry has delivered what consumers need," said Leen Petre, CEG Chair.
The CEG have called for:
new and compelling digital radio content to drive the voluntary take-up of digital radio by consumers
a digital switchover date to only be announced when no more than 30 per cent of listening remains analogue
coverage and signal strength issues to be resolved
no digital switchover date to be set until DAB radios have been standard in cars for a minimum of two years and reliable solutions to be offered for retro-fitting cars
suitable equipment to be available for all listeners, including older and disabled people, before any switchover goes ahead
a clear and balanced digital radio switchover public information campaign to be implemented by a trusted body, independent of industry
a help scheme for vulnerable groups modelled on the scheme for television switchover
"I am pleased we share the view that any switchover to digital radio should be driven by listeners," said Ed Vaizey, Minister for Culture, Communications and the Creative Industries, who welcomed the report. "Consumers should lead the way to switchover and this is the key principle that drives the Government's digital radio action plan, this report will make a valuable contribution as we implement our plans over the coming months."
The CEG brings together representatives from a number of consumer organisations to advise the DCMS and Department for Business, Innovation and Skills on the needs of consumers.
Further information
Published 15 September 2010