Consumer champions say listeners must lead the way to digital radio switchover
Issued by the Department for Culture, Media & Sport on behalf of the Consumer Expert Group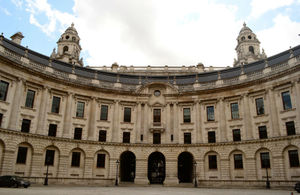 088/10
14 September 2010
Following the publication of the Government's Digital Radio Action Plan in July, the Consumer Expert Group (CEG), who advise the Departments for Culture, Media and Sport and for Business, Innovation and Skills on the needs of consumers, have today published their recommendations on digital radio switchover.
Having used its own expertise as well as taking evidence from a range of Government and industry stakeholders, the CEG has made a number of recommendations. The recommendations are designed to make sure that consumers are at the heart of the Government's roadmap to a digital radio switchover and that the needs of older people and people with disabilities are met to ensure that no consumers are left behind.
The CEG have called for:
The consumer benefits to be clear and demonstrable before a Government decision on switchover is made and that a full cost-benefits analysis from the user perspective is undertaken;

new and compelling digital radio content to drive the voluntary take-up of digital radio by consumers;

a digital switchover date to only be announced when no more than 30 per cent of listening remains analogue;

coverage and signal strength issues to be resolved;

no digital switchover date to be set until DAB radios have been standard in cars for a minimum of 2 years and reliable solutions to be offered for retro-fitting cars;

suitable equipment to be available for all listeners, including older and disabled people before any switchover goes ahead;

a clear and balanced digital radio switchover public information campaign to be implemented by a trusted body, independent of industry;a help scheme for vulnerable groups modelled on the scheme for television switchover.
Leen Petre, Chair of the Consumer Expert Group, said:
"Any switchover to digital radio must only happen when listeners are ready and when the industry has delivered what consumers need. There must be quality content, easy to use technology and proper support for listeners, in particular for older people and people with disabilities.
"The Government must make sure that there's a proper public information campaign that gives reliable, objective information from an independent source so that people can make well informed choices. In addition, to ensure that nobody is left behind, the Government must ensure that any switchover is accompanied by reliable support, usable equipment for older and disabled people and advice tailored to their needs, all delivered through a help scheme."
Notes to Editors
This information is issued by the DCMS on behalf of the Consumer Expert Group.

A full copy of the CEG's report on digital radio is available on the DCMS website

The CEG brings together representatives from a number of consumer organisations including the RNIB, Age UK, Voice of the Listener and Viewer, British Wireless for the Blind Fund, Consumer Focus, W4B - the TV and Radio Charity, Citizens' Advice, Telecommunications Action Group and Which?
For further information or to request an interview with Leen Petre, Chair of the Consumer Expert Group, contact:
RNIB Media Office. Call 020 7391 2223 or email pressoffice@rnib.org.uk 
Press Enquiries: 020 7211 2210
Out of hours telephone pager no: 07699 751153
Public Enquiries: 020 7211 6000
Published 14 September 2010