Consultation on family migration
We want to make migration better for people for who come to the UK and the communities they settle in - tell us what you think.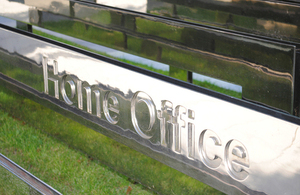 Proposals that will crack down on sham and forced marriages and also ensure family migrants can integrate into society, are being consulted on today.
The paper forms part of the government's major overhaul of the immigration system. Contribute to the consultation here.
Key proposals include:
defining what constitutes a genuine marriage to help identify sham and forced marriages
introducing a new minimum income threshold for sponsors of spouses and partners, and their dependants. The Migration Advisory Committee will advise on the threshold
extending the probationary period before spouses, partners and dependants can apply for settlement in the UK from two to five years. This will test how genuine relationships are
requiring spouses, partners and adult dependants applying for settlement to that they can understand everyday English
exploring the case for making 'sham' a lawful impediment to marriage in England and Wales and giving the authorities the power to delay a marriage from taking place
working closely with local authorities to ensure vulnerable people are not forced into marriage
Immigration minister Damian Green said: 'This consultation is about better family migration - better for migrants, communities, and the UK as a whole.
'We welcome those who want to make a life here with their family, but too often in the past the family route has been abused as a means to bypass our immigration laws.
'Our message is clear - sham marriages will not be tolerated and we are determined to stamp them out. If you cannot support your foreign spouse or partner, you cannot expect the taxpayer to do it for you.'
Human rights debate
The government is also using the consultation to open up debate on article eight of the European Convention on Human Rights - the right to respect for family and private life.
The paper sets out circumstances where the government believes that the public interest in a person's removal from the UK should generally outweigh their right under article eight.
Damian Green added: 'This government believes in human rights, including the right to respect for family life, but where there is a clear public interest in us removing someone from the UK, there must be a limit to how far Article 8 should stand in our way.'

Published 11 July 2011