News story
Consultation launched into migrant access of health services
A consultation into short term migrant's access and contribution to the NHS has been launched as part of the Immigration Bill.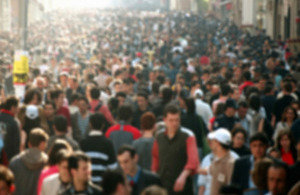 Government proposals put forward in the consultation, published on Wednesday (3 July) will look at options to ensure that non European Economic Area migrants contribute financially towards the cost of their healthcare. Currently short term migrants coming to the UK, to study or work for more than six months, are likely to qualify for free hospital care as soon as they arrive.
NHS is one of the UK's greatest assets
Immigration Minister Mark Harper said:
The NHS is one of our greatest assets but its resources are currently used to treat people who have made little or no contribution towards it – or who are not entitled to free care at all. This is unfair to UK taxpayers and impossible to defend in the current economic conditions.

The proposals will form part of the Immigration Bill, to be introduced later this year, which will tighten immigration law, strengthen our enforcement powers and clamp down on those from overseas who try to abuse our public services. The Bill is the next step in our radical reform of the immigration system which has led to a reduction in net migration – now at its lowest level for a decade.
Ensuring migrants make a financial contribution to the NHS
Among options put forward is introducing a levy, which would be purchased at the time of applying for a visa of over six months. Using the immigration system to charge for NHS care in this way would be a far more effective way of ensuring migrants actually make a financial contribution, whilst not increasing red tape and administration for NHS staff. Other options to consider include requiring migrants to make their own provision through private health insurance.
This consultation is being launched alongside another Home Office consultation to prevent illegal migrants from renting privately. In addition The Department of Health has launched a consultation into how the NHS can improve their ability to claim back money and enforce charges for care in hospitals and primary care from European and non European visitors. They've also launched an independent audit to investigate how migrants use the NHS - and the true cost and impact they have.
These consultations offer the public the opportunity to give their views on these important issues. More information and the opportunity to comment.
Published 3 July 2013