Consultation: CDC Group plc
Sustained economic growth yields significant development gains. Stimulating growth that generates wealth creation is a key driver in lifting…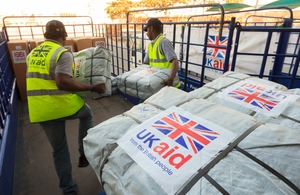 Sustained economic growth yields significant development gains. Stimulating growth that generates wealth creation is a key driver in lifting and keeping people out of poverty.  DFID wants CDC to be at the forefront of this endeavour.
CDC is a Development Finance Institution (DFI) which currently invests through private equity fund managers in private businesses in poor countries.  The objective of CDC is to invest in the creation and growth of viable private businesses in poorer developing countries to contribute to economic growth for the benefit of the poor; and to mobilise private investment in these markets both directly and by demonstrating profitable investments.
CDC is 100% owned by the UK Government.  See http://www.cdcgroup.com/
On 12 October, the Secretary of State for International Development Andrew Mitchell announced several reforms to CDC in a Written Ministerial Statement to Parliament in order radically to increase its development impact.  He set this in the context of his vision for DFID's role in creating wealth in the poorest countries in a speech that evening hosted by the International Growth Centre at the London School of Economics.
The Secretary of State also announced that he would be launching a public consultation to hear views about which sectors CDC should focus on in order to generate the highest wealth creation impact for the poor, and about what remuneration structure would best serve this aim.  DFID and CDC will also commission independent studies on these issues, the findings of which will be made public through DFID's website.
Further details of the scope of consultation exercise and studies, and how to submit views, will be posted on this website before the end of October.
The Secretary of State will take into account views submitted through the consultation and the findings of the studies, and will make further announcements early next year.  CDC will reflect the necessary changes in the business plan which they will publish in the spring.
Published 13 October 2010