World news story
Consulates and partners work together on mental health concerns in the Canary Islands
The British Consulate in Las Palmas recently hosted a workshop for experts and charity groups to support people with mental health concerns and encourage collaboration.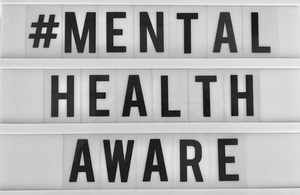 The British Consulate in Las Palmas recently hosted a workshop for experts from local authorities, charity groups and consulates to encourage collaboration and identify ways to provide the best possible support to those made vulnerable by mental illness.
The event was attended by welfare & mental health social workers, representatives from other consulates and the airport , a psychiatrist from the Dr. José Molina Orosa Hospital in Lanzarote, judicial and forensic specialists , the Asociación Alzheimer Canarias, the British Benevolent Fund, the Fundación Tutelar - ADEPSI, which offers guardianship to those left vulnerable through lack of family support, and Consular staff.
The workshop complements the ongoing work of the British Consulate with partners and stakeholders in the province of Las Palmas.
Tess Wencelblat from the British Consulate in Las Palmas said:
We have seen a significant increase in hospitalisation and welfare cases affecting people with mental health concerns. This workshop allowed us to strengthen and extend our invaluable network of partnerships, to provide more effective assistance to British people who find themselves in very vulnerable situations due, or partly due, to mental health issues.
Kim Stollard from the British Benevolent Fund commented:
It was a fantastic opportunity to share information, network with and learn from so many others who also provide support to the most vulnerable in the Province of Las Palmas.
Psychiatrist Dr. Juan San Martín added:
Being in a foreign country and affected by mental illness can be not only very distressing for the person concerned, but also for family members back at home. Thanks to the staff of the British Consulate in Las Palmas for this great initiative, which will help all of us who offer mental health support to collaborate more closely and be more effective in the future.
Click here for more information and advice on travelling abroad with mental health
Information on healthcare and many other aspects of living in Spain can be found here.
Published 10 October 2017