World news story
Consular surgery in Astana
On Thursday 13 June 2013 from midday to 3pm, Svetlana Solomkina, the Pro Consul will be holding a consular surgery at the British Embassy Astana.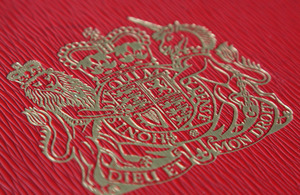 A consular surgery will be conducted at the British Embassy Astana:
Address
62, Kosmonavtov Street
Renco Building 6 Floor

Tel (main switchboard): +7 (7172) 556200
The consular surgery will be held on a strict appointment basis only. To make an appointment please contact Svetlana Solomkina prior to Wednesday 12 June. Appointment times are available at: midday, 12:30pm, 1pm, 1:30pm, 2pm and 2:30pm.
Please be aware that this is a consular surgery (notarial services, birth registration, British passport application etc) and we cannot offer advice or give appointments for visa enquiries. Could you please direct such requests to the UKBA website.
Published 3 June 2013