Press release
Constitutional Reform Bill will not increase powers of National Assembly, says David Jones
Wales will continue to have a strong voice at Westminster, with the same degree of representation as elsewhere in the UK, after parliamentary…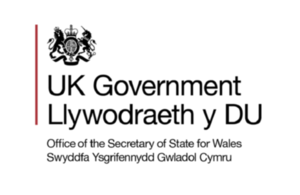 Wales will continue to have a strong voice at Westminster, with the same degree of representation as elsewhere in the UK, after parliamentary constituencies are redrawn to make them fairer, said Welsh Office Minister David Jones.
Speaking at Welsh Questions, Mr Jones said the Government's proposed constitutional reforms would ensure equality and fairness across the United Kingdom and make sure than no vote was worth any more than another elsewhere in the country.
He said: "The people of Wales will have the same degree of representation at Westminster as anywhere else in the United Kingdom and will continue to have a strong voice at Westminster through their Members of Parliament.
"It is simply not the case that fewer Welsh MPs will somehow increase the powers of the National Assembly. The Parliamentary Voting System and Constituencies Bill will not effect Assembly powers in any way and they will stay the same, as they are clearly set out under Schedule 5 of the Government of Wales Act 2006."
Mr Jones was due to join Welsh Secretary Cheryl Gillan and Constitutional Reform Minister Mark Harper later today to meet with a cross-party group of Welsh MPs to discuss the Bill's implications in Wales.
Published 8 September 2010