Press release
Confirmation of sixth British victim in Nairobi
We are aware of a sixth British national confirmed dead in Nairobi.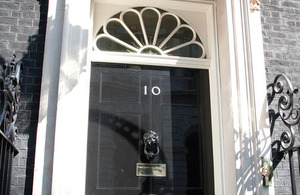 The Prime Minister chaired COBR yesterday evening about the situation in Kenya.
We are now aware of six British nationals who have tragically been killed as a result of this attack. Their next of kin have been informed and we are offering them consular support.
As the PM has said, our thoughts are with the Kenyan Government and the Kenyan people at this time. We're in close contact with the Kenyan authorities and we stand ready to provide them with any additional assistance they require.
The FCO's helpline for concerned British nationals is +44 20 7008 0000.
Further information
Follow the Foreign Office Travel Advice on twitter @FCOtravel
Follow the British High Commission in Kenya on twitter @UKinKenya
Follow the Foreign Office on twitter @foreignoffice
Follow the Foreign Office on facebook and Google+
Published 24 September 2013