Compensation scheme for damaged property announced
Business owners and householders hit by riots will be able to apply for compensation, the government has announced.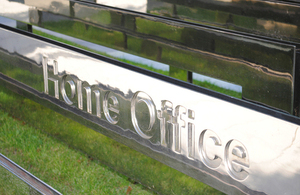 The pledge was made to help struggling businesses and families recover from the looting and arson and carried out by hooligans in cities up and down the country.
And the government has extended the period for applications for riot damage compensation in light of the exceptional damage caused in the outbreak of rioting.
You can find about more on the Direct Gov website.
Claim period extended
The Riot Damages Act previously allowed business owners 14 days to make a claim, but that period has been extended to 42 days to allow shop keepers, other traders and householders more time to submit their details.
The Act allows people to claim for any damage caused to their properties or premises in rioting.
Speaking in Parliament today, Prime Minister David Cameron said: 'I can confirm that any individual, homeowner or business that has suffered damage to or loss of their buildings or property as a result of rioting, can seek compensation under the Riot Damages Act, even if uninsured.
'The government will ensure the police have the funds they need to meet the cost of any legitimate claims.
'And whereas normally claims must be received within 14 days, we will extend the period to 42 days.'
Contact insurers first
Businesses with insurance should contact their insurer in the first instance.
For those without insurance, claims will need to be made through the local police authority.
Full advice on how to do is available on Direct Gov.
Published 11 August 2011