Press release
Compare your police and crime commissioner candidates
Information on every candidate hoping to be elected as the first ever Police and Crime Commissioners (PCCs) has now gone live.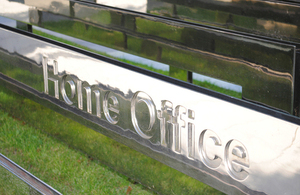 In just three weeks time the country will go to the polls to choose their PCC who will represent their community and provide a link between the public and the police force.
Voters can now compare potential PCCs after the www.choosemypcc.org.uk website was updated with each candidate's vision for policing in their local area.
Almost 200 candidates have put themselves forward and will be on the campaign trail in the coming weeks urging people to vote.
Once in post, PCCs will:
represent and engage with all those who live and work in the communities in their force area and identify their policing needs;
set priorities that meet those needs by agreeing a local strategic plan for the force;
hold the chief constable to account for achieving these priorities as efficiently and effectively as possible and playing a role in wider questions of community safety;
set the force budget and the policing precept in council tax bills;
appoint - and, where necessary, remove - the chief constable.
For more information and to compare the candidates in your area, visit www.choosemypcc.org.uk.
Notes to editors
To receive information about candidates by post, voters can order online or call 0800 107 0708.

For more information contact Simon Barrett in the home office press office on 020 7035 3848, email simon.barrett2@homeoffice.gsi.gov.uk, or call the newsdesk on 020 7035 3535.
Published 26 October 2012