Companies House to pause voluntary and compulsory strike off processes for one month
We've temporarily paused our voluntary and compulsory strike off processes for one month from 21 January until 21 February 2021.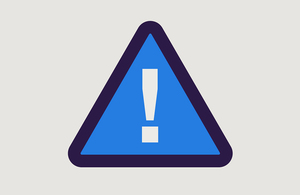 We're closely following the government's COVID-secure guidance and have reduced the number of colleagues in our offices. This has led to delays in processing correspondence, documents and forms.
We've temporarily paused our strike off processes so that companies are not adversely affected by these delays.
We'll continue to publish first Gazette notices for voluntary strike off applications to minimise the impact on those who have applied to close their company - but we will not be publishing the second Gazette notice and striking companies off during this period. For companies on the compulsory strike off path, we will not be publishing first and second Gazette notices.
Pausing our strike off processes will provide companies with more time to update their records and help them avoid being struck off the register. It'll also protect creditors and other interested parties who might have had difficulties in receiving notices or registering an objection, or whose objections have not yet been processed.
We'll continue to remind customers about their filing responsibilities during this period. Our digital services are available as normal, and we encourage all customers to file online if you're able to.
The existing automatic 3-month extensions granted by the Corporate Insolvency and Governance Act will expire for accounts filing deadlines that end on or before 5 April 2021. For filing deadlines that fall after 5 April, companies will be able to apply for a 3-month extension. Companies that have already had their accounts deadline extended may not be eligible, as the law only allows a maximum filing period of 12 months. Companies that are eligible and cite issues around COVID-19 in their application will receive an automatic extension.
You can find your filing deadlines on your company overview page on Companies House service.
We'll conduct a review before the end of the one month period, and we'll keep customers updated on GOV.UK and on our social channels.
Published 27 January 2021