Press release
Compact Week 2012
Compact Week 2012 is running from Monday 5 November until Friday 9 November 2012.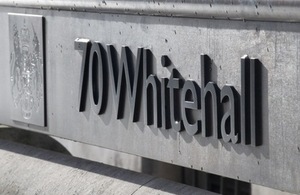 5 November 2012
Compact Week 2012 is running from Monday 5th November until Friday 9th November 2012.
Compact Week is an annual celebration that takes place across England to promote and recognise the Compact.
The Compact is the longstanding agreement that sets out shared commitments and guidelines for partnership working between civil society and all levels of government.
The Compact plays a crucial part in improving the partnership between the government and civil society organisations, for the benefit of citizens and communities. Compact Week provides a vital opportunity to celebrate good partnership working - Compact Voice and the Cabinet Office will be announcing the winners of the 2012 Compact Awards during it.
This year's theme
The theme for 2012 Compact Week is 'Valued Partners: Making Best Value Meaningful'.
In the era of Best Value Guidance, there is an increased emphasis on the role of local commissioners, with a wealth of new partnership structures emerging in areas such as health, and changes to how services are delivered with the impending introduction of the Social Value Act, which due to come into place in January 2013.
This year, Compact Voice will be focusing on how they can help to ensure that the vital role of the voluntary and community sector is recognised in this new landscape.
Compact Voice and the Cabinet Office are asking voluntary and community organisations and public bodies to get involved with Compact Week - activities are taking place across England.
Compact Voice have posted a couple of suggestions of easily achievable tasks to undertake on their website, and are also running a free conference on November 7 in London.
To find out more, visit The Compact website.
Published 5 November 2012