Community libraries for the 21st century
Arts Council and LGA publish principles for community libraries. Culture Minister Ed Vaizey welcomed the publication today of ajoint Arts…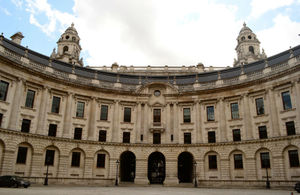 Culture Minister Ed Vaizey welcomed the publication today of ajoint Arts Council England and Local Government Association (LGA) report that looks into the different ways in which communities are involved in library service delivery.
Community libraries across England
The research shows that in July 2012, five per cent of public libraries had some element of community involvement, ranging from independent community libraries that own their own assets through to council-led and funded libraries whose paid professional staff are supported by volunteers. Based on known plans at the time of the research, the findings indicate that this figure could rise to around 12 per cent in the near future.
Acknowledging the diversity of community libraries, the report recognises that the best approach to community involvement is one which is most appropriate to a community's needs, capacity for involvement, and interest.
Ed Vaizey said "The library service is changing to fit in with the different ways in which we experience the written word and our changing expectations for public services.
"So this report provides a very welcome analysis of the different ways in which local communities are playing an active role in their local library services.
"This research helps show how practical experience and best practice can be shared to the advantage of all."
Guiding principles
From this national picture, Arts Council England and the LGA have developed guiding principles which will assist local authorities who are considering reviewing the delivery of their library services to work with their communities.
Some of these guiding principles include:
the importance of local authorities taking a strategic view across their whole library service
that there is no one model recommended for community involvement - locally appropriate solutions usually work best
that community libraries are testing new approaches to library service delivery
You can read more about the guiding principles in the report.
Further information
Published 22 January 2013