Communities are doing it for themselves: The Archers show how it can be done
Minister for Decentralisation Greg Clark congratulates the people of Ambridge for saving their local shop.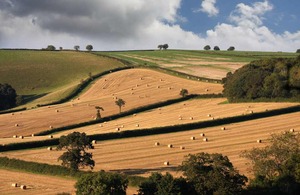 The Archers may be nearing its 60th year, but it is still leading the way, with the Ambridge inhabitants saving their local shop through pioneering community action.
The people of Ambridge, the fictional village in which 'The Archers' is set, have stepped up and taken over their local shop when it was on the brink of closure.
The set-up is fictional, but the issue is real enough. Community ownership now saves around 10% of village shop closures, and there are more than 200 real community-owned shops in the UK, run in a variety of ways - whatever best suits the needs of the local people. It is a great example of a group of people coming together to solve an issue that affects their everyday lives.
By encouraging involvement in social action, the government hopes that communities of all kinds will increasingly show this kind of resourcefulness to help each other and improve their local neighbourhoods. People at the grass roots level generally know better than anyone else how things should be done best in their area.
Greg Clark, Minister for Decentralisation said:
I'd like to congratulate the people of Ambridge for taking the initiative and successfully saving the hub of the village!

There are real people doing similar things all over the country. This government wants to make it easier for communities to help one another and improve their local area. We'll be giving new powers to help them save local facilities that are facing closure. I hope many more communities will feel inspired to take charge of the things that are important to them.
Published 3 June 2010