World news story
Commonwealth Day 2015 in Uganda: 'A Young Commonwealth'
This was published under the 2010 to 2015 Conservative and Liberal Democrat coalition government
Monday 9 March 2015 is Commonwealth Day. High Commission marks the event.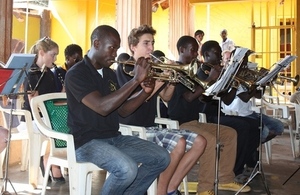 The British High Commission is marking Commonwealth Day 2015 through events which reflect this year's Commonwealth Day theme: 'A Young Commonwealth'. Commonwealth Day is the annual celebration of the Commonwealth of Nations, which is held on the second Monday in March each year.
On Tuesday 10 March the British High Commissioner to Uganda, HE Alison Blackburne, will host a concert of brass band music featuring the MLISADA children's brass band and music trainers from the British Army, an event which will vividly illustrate Commonwealth values related to youth and 'A Young Commonwealth'. MLISADA brass band has been assisted by the UK charity Brass for Africa. The British High Commission previously visited projects assisted by Brass for Africa in the Katwe slum area of Kampala in 2014, and saw at first hand Brass for Africa's work with MLISADA.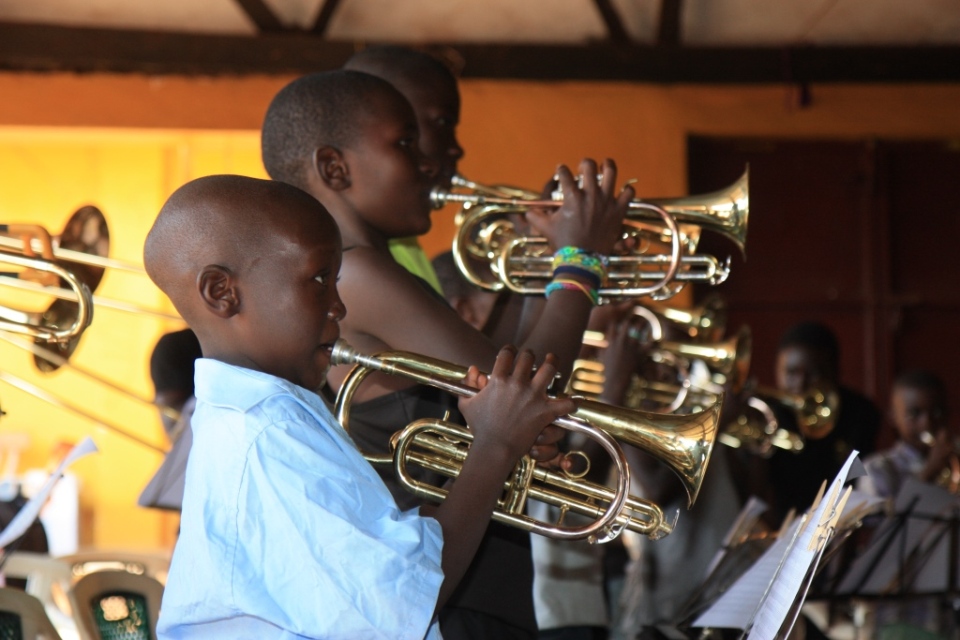 On Thursday 12 March, the High Commissioner will host a lunch with Ugandan and British winners of the inaugural Queen's Young Leaders Awards, a scheme the recognises and honours young leaders from Commonwealth countries. Diana Nakaweesa and Deo Sekandi from Uganda, and Edmund Page from the UK, are among 60 young people from across the Commonwealth who are being recognised as exceptional leaders in their communities.
To mark Commonwealth Day 2015, the British Prime Minister the Rt Hon David Cameron MP issued the following message:
MESSAGE FROM PRIME MINISTER DAVID CAMERON
Commonwealth Day is an opportunity for all 53 countries of this unique network to not only celebrate our rich, shared history, but to look ahead to the future successes we will enjoy together.
I came into office with a strong belief in the principles that underpin our alliance and I am proud that the UK has revitalised its relationship with our Commonwealth partners over the last few years.
Working together we can help to ensure that this network – one of the world's greatest and most established – realises its unquestionable potential. A potential that will continue to lift its members' prosperity for years to come and to uphold the principle of political freedom across the world. A potential that also relies on future generations embracing the Commonwealth and all it has to offer in the way that we have done. That's why it is particularly fitting that this year's theme of 'A Young Commonwealth' recognises the role of young people across the Commonwealth. Almost two thirds of the Commonwealth's population are under the age of 30 and it is vital that we ensure that their voice is heard. They will be the guardians of our open societies and open economies, guiding the Commonwealth throughout the 21st century.