Common sense restored to Health and Safety
Two reports published today reveal the Government is making rapid progress in restoring common sense to health and safety.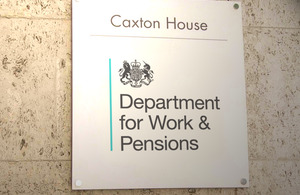 Two reports published today reveal the Government is making rapid progress in restoring common sense to health and safety and saving businesses millions of pounds and considerable time every year.
The first, authored by Professor Ragnar Lofstedt, looks at the progress made in implementing the recommendations contained in his 2011 report 'Reclaiming Health and Safety for all'. Professor Lofstedt welcomes the fact that many of his proposals to tackle the over-zealous application of health and safety in Britain have already been put into place. The report states that these changes will help businesses focus on growth rather than unnecessary red tape.
The other report finds the Government has already implemented 23 of the 35 recommendations in Lord Young's 2010 report "Commons Sense, Common Safety". Lord Young called for changes to the regulatory system in order to combat the rise of a compensation culture, and address the frequently negative perceptions of health and safety legislation.
Minster for Employment Mark Hoban said:
For too long businesses have been confused by health and safety regulations which cost them money and take up time when they should be focusing on growth.

Health and safety is important, but its focus should be where risks are high. These reports show just how much progress we have made in restoring clarity to the system, and over the coming months I'll be making sure common sense prevails.

Progress made so far in simplifying health and safety requirements and cutting red tape includes:
Half of all health and safety legislation will have been reviewed, scrapped or simplified by next year.
One change - to the regulations on reporting accidents at work - will save businesses £5m over 10 years.
Another - simplifying the guidelines around how often businesses need to get electrical safety such as kettles and computers tested - is estimated to save businesses £30m.
By April 2013, one in 10 sets of health and safety regulations will have been scrapped.
200 sets of outdated guidelines have been scrapped - one fifth of all health and safety publications.
Proactive health and safety inspections by HSE have been cut from 33,000 in 2010/11 to less than 22,000 to 2011/12, with inspections focused on where risks are high.
In its first four months, over 75,000 users have accessed a new Health and Safety "Toolbox". The toolbox makes it easier for businesses to understand their health and safety responsibilities, saving them considerable time every year that might otherwise be wasted on pointless paperwork. 1.2 million business are using HSE website every month to access clear advice about health and safety.
The public can now challenge official decisions which are taken on the grounds of "health and safety" through the HSE's Myth Busters Challenge Panel. These include Cafes and Restaurants refusing to heat up baby food, and Golf Buggies being banned on a Golf Course!
Streamlining risk assessment procedures
Tackling the myths about red tape and other barriers to schools taking pupils on valuable visits and trips by publishing clear new guidelines encouraging schools and local authorities to remove wasteful bureaucracy.
Mary Boughton, chair of the Federation of Small Businesses' Health and Safety committee said:
The FSB welcomes the progress made so far on reforming health and safety and the work being done to cut unnecessary red tape, which will save small businesses time and money.

It is important that employers can focus on managing real risk, not unnecessary paperwork, and these changes are helping to achieve that.
Professor Lofstedt, author of 'Reclaiming health and safety for all' said:
I am pleased that the government is on track with the implementation of the recommendations of my report and is supporting a more risk- and evidence-based approach to health and safety".
Notes to Editors:
Professor Lofstedt's report 'Reclaiming health and safety for all: An independent Review of health and safety legislation', made recommendations for reforms to the UK health and safety regulatory system.  The government accepted the recommendations of the report in full.
Ragnar Lofstedt is Professor of Risk Management and the Director of King's Centre for Risk Management: www.kcl.ac.uk/sspp/departments/geography/research/hrg/kcrm/index.aspx at King's College London.
In June 2010 the Prime Minister asked Lord Young of Graffham to "investigate and report back on the rise of the compensation culture over the last decade coupled with the current low standing that health and safety legislation now enjoys and to suggest solutions". Lord Young's findings, and his recommendations for change, were published in October 2010 in his report Common Sense, Common Safety.
Both reports are available at: www.dwp.gov.uk/policy/health-and-safety/
Today also sees the publication of a statement on the work of HSE: www.hse.gov.uk/aboutus/health-and-safety-reform/lofstedt-progress-report-feb13.htm
Health and Safety reforms since May 2010
We are rewriting and simplifying all existing health and safety guidance and cutting the total number of regulations in half.
Accident reporting rules changed so companies only need to notify HSE of incidents that keep employees off work for seven days or more - up from three days previously - saving businesses 10,000 hours a year.
Guidance for police and for fire fighters issued making it clear that individuals who put themselves at risk as a result of a heroic act will not face prosecution under health and safety law.
Over 70 pages of health and safety guidance for schools replaced by eight pages to clear up rules on school trips.
Register of qualified health and safety consultants established to stamp out unqualified advisers who give wrong advice to companies.
Number of HSE proactive inspections to relatively low risk sites being reduced by a third.
Guidance published clarifying that members of the public wouldn't face prosecution for snow clearance. Further guidance will be issued if necessary in response to other situations.
Simplified health and safety advice for voluntary organisations and a checklist for village/ community halls published.
New guidance on the application of health and safety legislation to homeworkers
2012 Budget announced the Government commitment to scrap, consolidate or improve 84 per cent of existing health and safety regulations by end 2014, reducing the burdens on business.
The Independent Regulatory Challenge Panel launched to look at complaints from businesses about incorrect or disproportionate advice issued by HSE or local authority inspectors.
The Myth Busters Challenge Panel looks launched in April 2012 to look at complaints regarding advice from non-regulators such as insurance companies, health and safety consultants and employers, and quickly assess if a sensible and proportionate decision has been made.
New guidance on Portable Appliance Testing published on 30 April 2012, replacing two previous sets of guidance and saving businesses up to £30m a year.
Obsolete regulations and Orders being wiped off statute book - seven to be revoked in October and 14 more being consulted on.
Media enquiries: 0203 267 5137
Out of hours: 07659 108 883
Published 4 February 2013