Press release
Commissioners in Devon did not breach regulations in transforming community services
A Monitor investigation found that Northern, Eastern and Western Devon Clinical Commissioning Group has not breached the regulations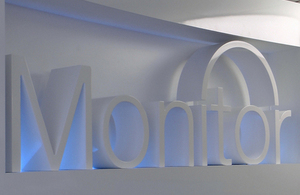 The commissioning of community services by Northern, Eastern and Western Devon Clinical Commissioning Group (CCG) has not breached NHS commissioning regulations, an investigation by Monitor has found. However, the CCG will be doing further work in the next phase of its process as a result of the investigation.
Monitor has today published the findings of its investigation into how the commissioner selected Royal Devon and Exeter NHS Foundation Trust as its preferred provider of community services for adults with complex care needs in east Devon.
The commissioner took into account patient needs and the service improvements required and designed a process to select a provider from a number of proposals. However, the CCG now needs to do more work to ensure that it will get value for money before awarding the contract.
Catherine Davies, Executive Director of Co-operation and Competition at Monitor, said:
Patients are likely to be better off as a result of our investigation because the CCG will do further work before awarding the contract, especially around ensuring value for money.

Having set out its vision for community services in the local area, NEW Devon CCG chose between providers in a way that was tailored to its needs. The approach NEW Devon CCG took won't work in all cases, but it shows that commissioners can be flexible in their processes for selecting providers.
Monitor opened its investigation after receiving a complaint from Northern Devon Healthcare NHS Trust, which currently holds the contract for community services. The trust claimed that the CCG had undertaken an inadequate and unfair process in awarding a contract for these services.
Monitor's findings include that to date:
the CCG's process was proportionate and enabled it to select a provider from the available options by reference to its commissioning objectives
the CCG's process did not breach transparency requirements
there has not been discriminatory or unequal treatment of potential providers
the CCG's process was not affected by conflicts of interest
Published 26 August 2015