Commandos complete epic Royal Marines charity challenge
Six Royal Marines Physical Training Instructors (PTIs) from the Commando Training Centre at Lympstone have raised £10,000 for Children in Need by completing the tests required to don the coveted green beret in 24 hours.
Typically five days are set aside for aspiring commandos to pass the gruelling challenge. But in true Royal Marines fashion, the instructors took on the challenge 'to prove it could be done'.
It began with the Tarzan assault course at the Commando Training Centre, then they had to complete the gruelling Royal Marines endurance course, a slog of more than 11 miles (18km) from Lympstone, across Woodbury Common, and back to camp, finishing in the dark.
On returning, the PTIs immediately hit the Devon country lanes in the dark of night to complete a nine-mile (14km) speed-march in just 90 minutes.
After only five hours of sleep the commandos then travelled to Dartmoor to complete the final test: the infamous - and arduous - 30-mile (48km) yomp across the rugged terrain in under eight hours.
All tests have to be completed carrying over 30 pounds (14kg) of military kit and equipment:
This has been an absolute epic; it's one of those things that seemed a good idea at the time," said Sergeant Les Barrow Royal Marines.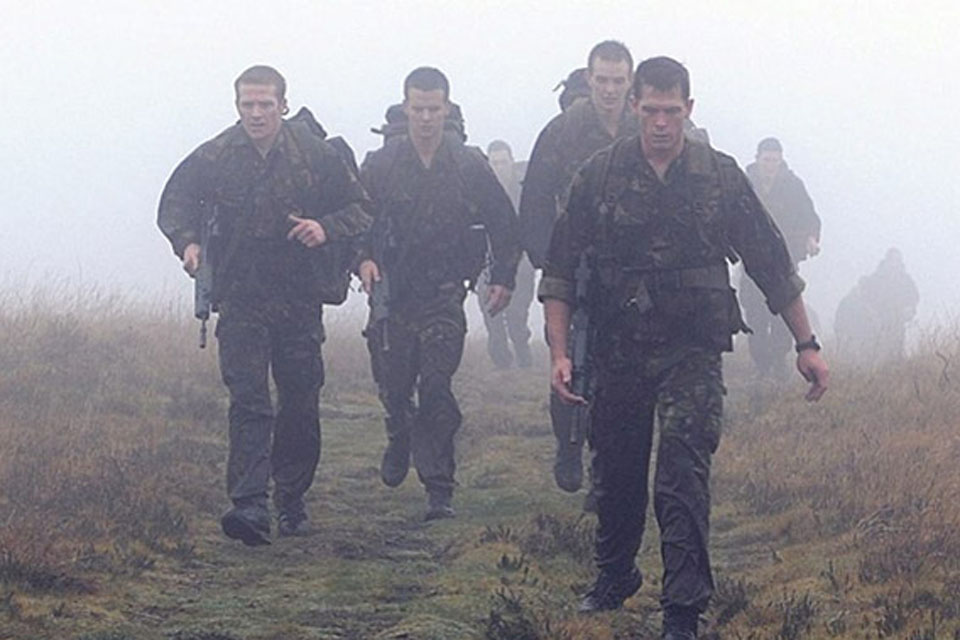 Event co-ordinator and competitor, Royal Marine Colour Sergeant Baz Colarusso, who was a tired man at the finish, but delighted by the efforts of everyone involved, said:
This has been great, all the lads have bonded really well and showed true commando spirit throughout.
The commandos made the finish line near Princetown on Dartmoor with only seconds to spare:
There were times on the 30-miler when it was looking beyond us but we dug in deep and kept going," said Colour Sergeant Colarusso. "The things we do for charity.
The challenge was completed in aid of the Royal Navy and Royal Marines Children's Fund and Children in Need.
Published 18 November 2011