News story
Commando Helicopter Force on exercise in Jordan
Personnel from 845 Naval Air Squadron have decamped from their UK base to the Jordanian desert to take part in Exercise Pashtun Commando.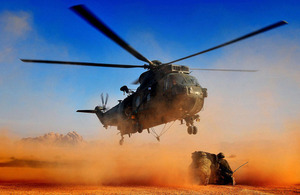 The squadron – which spent 4 years in Afghanistan with its sister Commando Helicopter Force unit 846 Naval Air Squadron (NAS) – is using the unique environment offered by the south Jordanian city of Aqaba and nearby Wadi Rum to train aircrew, engineers and ground support teams.
Although there may be a wealth of experience of desert operations in 845 NAS, these veterans of Afghanistan still need to top up their skills, especially with an influx of new members.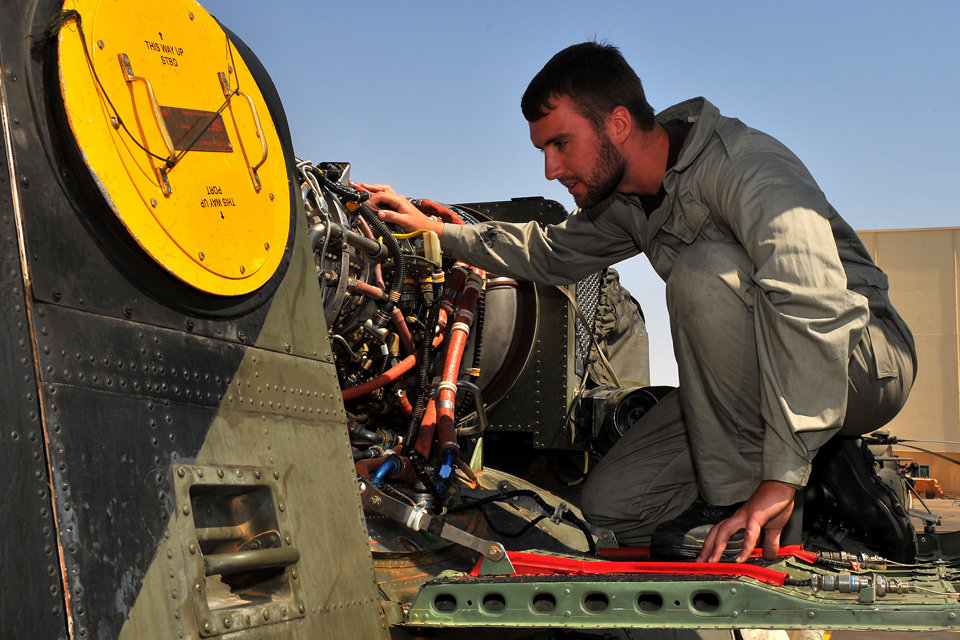 Pilot Lieutenant Chris Gayson said:
I was initially quite apprehensive and unsure what to expect from the hostile desert environment. Nevertheless, I couldn't wait to get started and add to the skills I had already learned in flying training.

The prospect of losing all visual references during the final approach was a touch unsettling, but, under the watchful eye of experienced instructors, I was able to apply the techniques and get to grips with desert flying.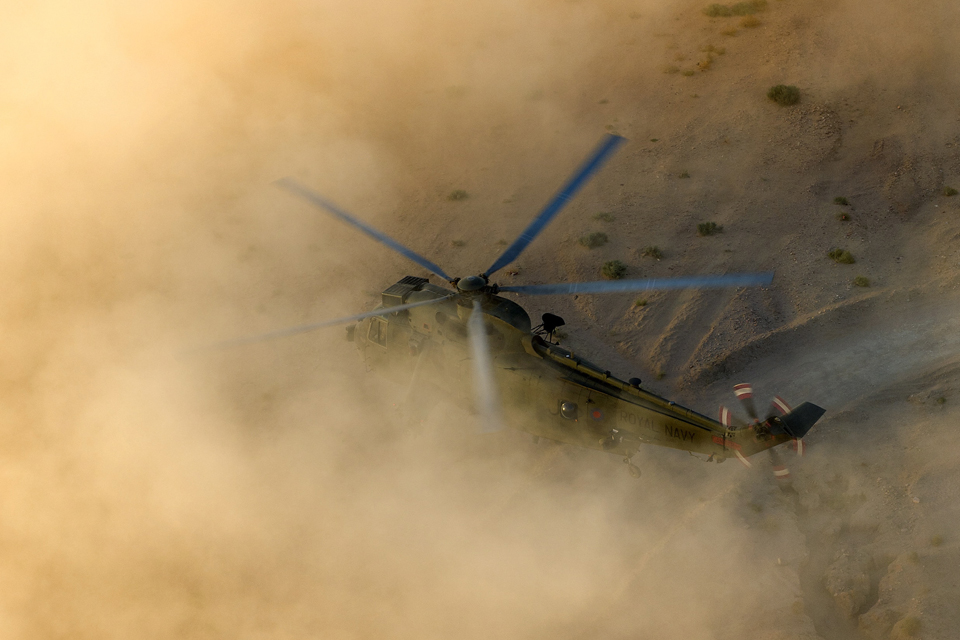 In addition to landing in a dust cloud, the personnel have trained in load-lifting and formation landings by day and night.
As well as making landing difficult, the Jordanian dust also makes life difficult for 845 NAS's engineers.
Pilot Lieutenant Nick Hallatt explained:
The characteristics of the dust in Jordan really put an extra burden on the aircraft. The teams worked tirelessly to keep up the pace of flying.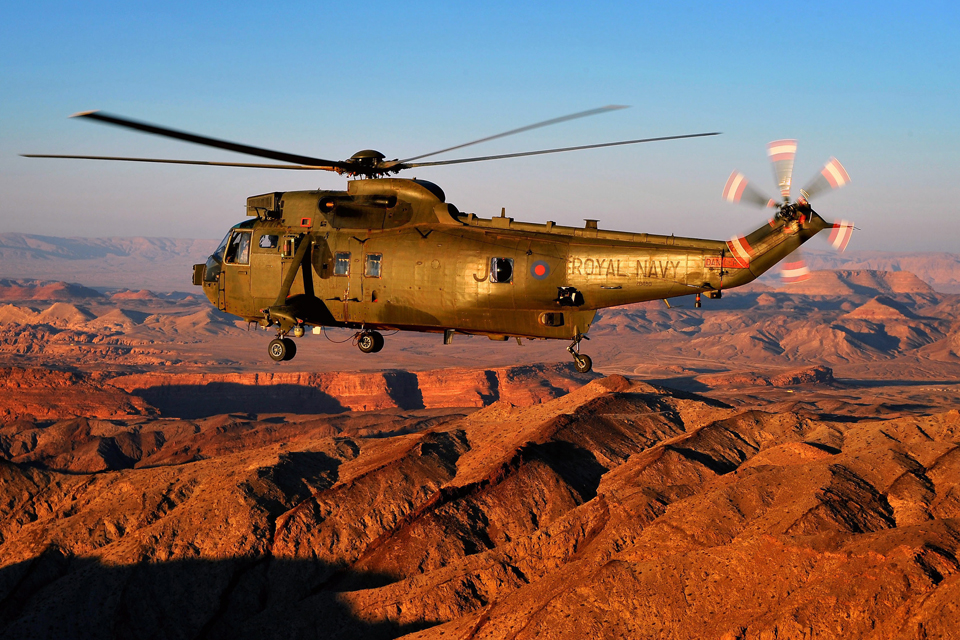 Detachment commander Lieutenant Commander Edwin Adams believes that every facet of the Commando Helicopter Force has been tested in and above the sands of Jordan on Pashtun Commando.
He said:
The exercise has proved hugely beneficial for all members of the detachment. Clearly the main aim is to train and refresh aircrew in desert flying techniques – I have never experienced an environment so challenging and similar to that in Afghanistan.

It is an amazing yet very tough environment to train in, but the members of the Commando Helicopter Force rose to the challenges and produced the goods, training hard so that we can fight easy.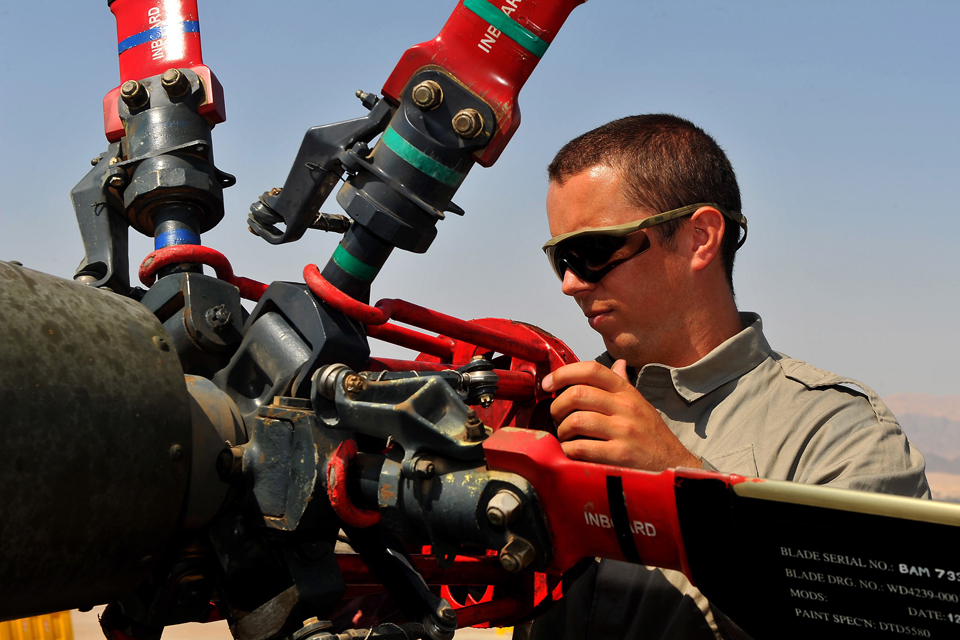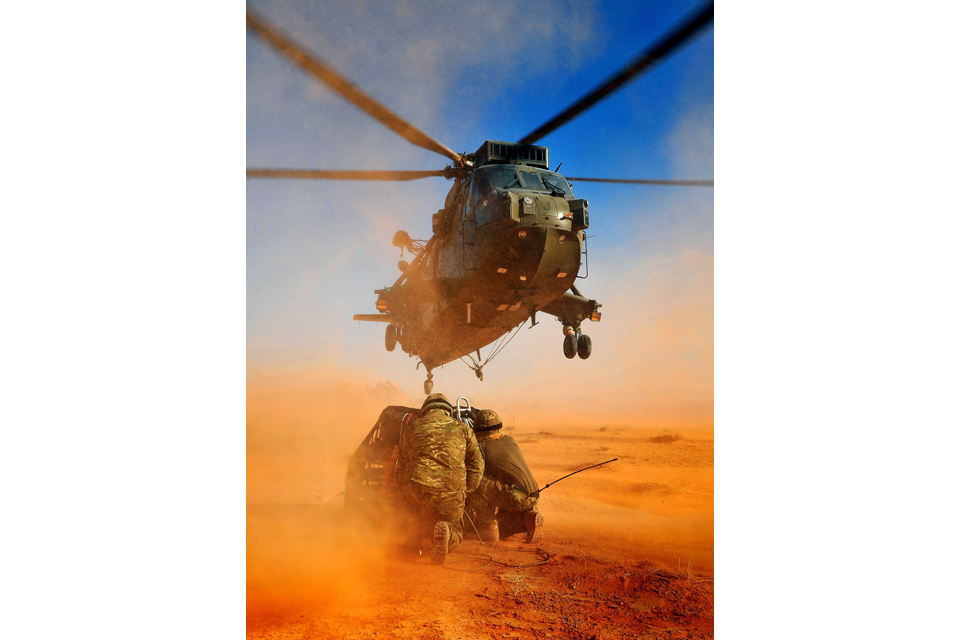 Published 20 August 2013