News story
Combinex Oral Suspension – Product defect recall alert
Product defect recall alert for Combinex Oral Suspension manufactured by Elanco Animal Health.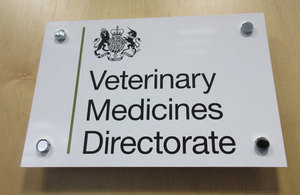 We wish to make wholesalers and veterinary surgeons aware that the VMD has been notified that Elanco Animal Health has issued a recall of certain batches of its combination fluke/wormer Combinex Oral Suspension for Sheep (Vm 00879/4084).
When the product is used in conjunction with a product applicator gun, the applicator gun fails to operate, causing no product to pass through the gun and be administered to the animal.
Batches affected and expiry dates:
C608040 (Exp 04/2019)
C608744 (Exp 04/2019)
C608747 (Exp 04/2019)
C614045 (Exp 05/2019)
Should you have any queries in relation to the recall of these batches, please contact ElancoVets:
Email: elancovets@elanco.com Tel: + 44 (0) 1256 353131 Option 1
Published 1 February 2017