News story
Cocaine gang jailed for 42 years
Four Spanish nationals who were behind one of the biggest ever cocaine seizures at Gatwick Airport have been jailed for a total of 42 years.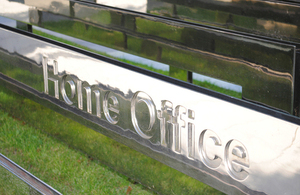 Felix Yague Abello, Ana Isabel Palacios Exposito, Estefani Pardo Puertolas and Johanna Estefani Solis Jaramillo flew in to the airport's South Terminal from the Dominican Republic on Friday 10 February.
Each had two pieces of 'carry-on' luggage. These were searched by Border Force officers who found the drugs inside their bags, wrapped in silver foil.
Wholesale value of £4 million
They were each carrying between 19 and 27 kilos of cocaine. The total weight of the haul was 86 kilos. It had a wholesale value of more than £4million, but if cut and sold on the street it could've had a value in excess of double that.
The case was referred to the Serious Organised Crime Agency who took up the investigation.
The four were later charged with importing a class A drug, and pleaded guilty. They were sentenced at Croydon Crown Court on Thursday 17 May.
On constant alert
Carole Upshall, Border Force director for the South of England, said: 'This was one of the biggest seizures of its kind that we have ever had at Gatwick, and the sentences handed down today reflect that.
'Our officers are on constant alert to keep class A drugs and other banned substances out of the UK.
'Working together with the Serious Organised Crime Agency and other law enforcement colleagues we are determined to stop them reaching our streets and our communities.'
Anyone with information about activity they suspect may be linked to drug smuggling should call our hotline on 0800 59 5000.
Gatwick cocaine gang jailed on Flickr
Published 18 May 2012