News story
Coal Authority public board meeting - 14 June 2016
The Coal Authority Board is to conduct its business in public, with the next meeting arranged to take place on 14 June 2016.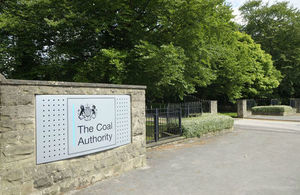 The Board of the Coal Authority continues to conduct its business in public, as part of its ongoing commitment to giving stakeholders greater access to information on the activities undertaken by the Authority.
The next public meeting of the Board will take place at the Authority's offices at 200 Lichfield Lane, Mansfield, Nottinghamshire, NG18 4RG, at 9:45am on Tuesday 14 June 2016.
Exceptional items of a commercially confidential nature will continue to be dealt with by the Board in closed session.
Published 9 June 2016