News story
CMA accepts MRH (GB) Limited undertakings
The CMA has accepted undertakings from MRH in relation to its anticipated acquisition of 78 Esso service stations.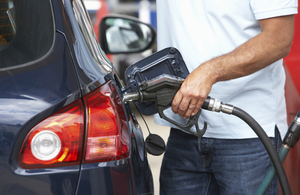 On 10 December 2015, the Competition and Markets Authority (CMA) announced it would consider in detail undertakings proposed by MRH (GB) Limited. MRH has offered to sell either the MRH Girton or the Esso City site in Cambridge, and the Esso Patcham site in Brighton, as well as related assets for these sites, including grocery outlets.
As a result of the CMA's acceptance of these undertakings, the acquisition of the 78 Esso service stations will not now be referred for an in-depth phase 2 investigation.
Before accepting the undertakings, the CMA carefully assessed and consulted publicly on the proposed undertakings. The CMA did not receive any concerns in response to its public consultation, and is satisfied that the undertakings will resolve the competition concerns identified.
The undertakings and all other information relating to this investigation can be found on the case page.
Published 19 January 2016