News story
Christmas in Afghanistan
Despite a busy schedule and the blistering heat, soldiers at Lashkar Gah in Afghanistan have found time to enjoy some festive spirit.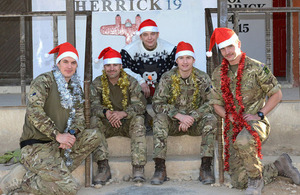 Most of the soldiers at the base are from the 2nd Battalion of the Royal Anglian Regiment, but there are soldiers from units across the UK including 21 Signal Regiment, based in Devon, and army reservists from Bury St Edmunds in Suffolk.
The soldiers took part in an 'omelette challenge' and football fever gripped the camp as soldiers from the Royal Electrical and Mechanical Engineers attempted to break the record for the 'header bin challenge', but, despite their best efforts, they didn't manage to break the record, which is currently held by Manchester City Football Club.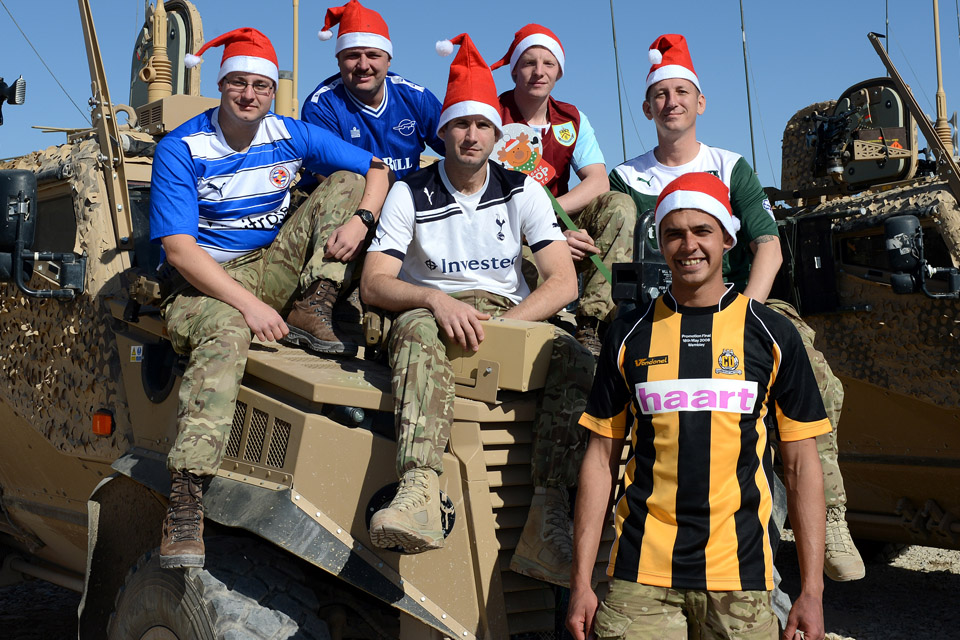 The camp is also home to 3 military working dogs, Sara, Daisy and Bailey, and Sara demonstrated her protection skills by catching a Father Christmas impersonator who was trying to steal the soldiers' presents.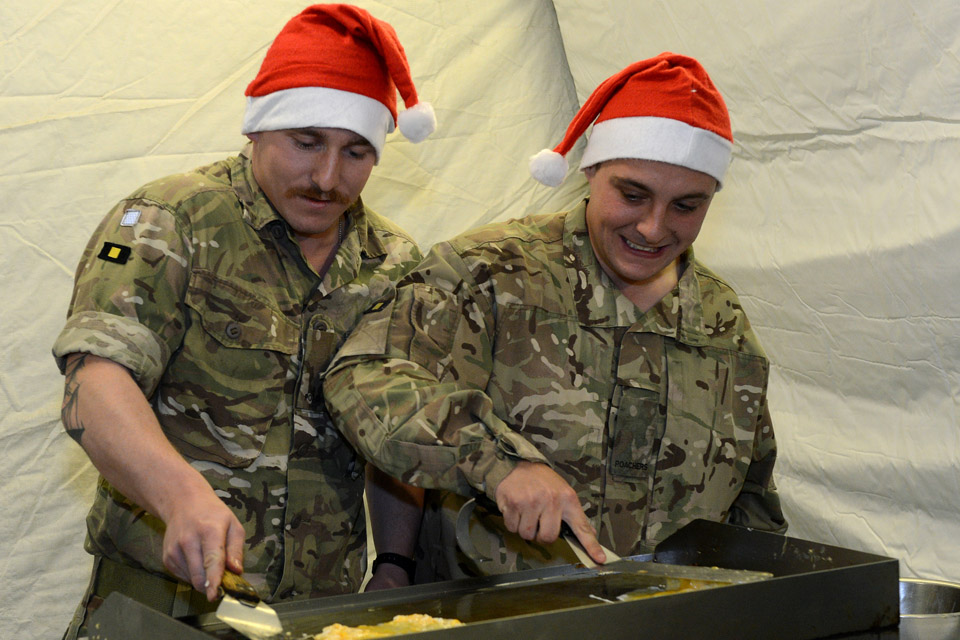 As UK forces withdraw from Afghanistan, the Lashkar Gah base is due to close early next year, and, as the Afghan forces continue to take responsibility for security in the area, UK troops have been focusing on the logistical challenges of returning all their kit back to the UK.
Published 25 December 2013