Christmas cheer for soldiers' children
The children of soldiers currently serving in Afghanistan were given a Christmas treat last week Christmas when Father Christmas, ably supported by his elves and two reindeer, visited Colchester Garrison and handed out presents.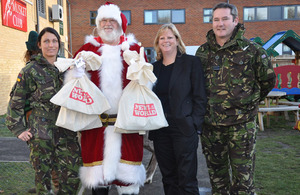 Colchester Garrison is the home of 16 Air Assault Brigade who are currently the lead formation of UK troops in Afghanistan. Consequently most of the soldiers based at the Garrison are deployed over Christmas.
The soldiers' children were visited last week by Santa and Britain's Got Talent finalist Stavros Flatley who both handed out gifts from the News of the World's Toys for our Boys campaign in the Musket Club at the Garrison which was transformed into a winter wonderland.
The newspaper has teamed up with Tesco to give toys worth £25 to every child with a parent away in Afghanistan this Christmas.
Colonel Tom Fleetwood, Commander of Colchester Garrison, said:
The children had a wonderful time and enjoyed meeting Father Christmas and his reindeer, as well as Stavros Flatley.
This is a wonderful gesture of support at what can be a difficult time for military families, with mum and dads separated from their children at Christmas.
As well as the enjoyment children will get from these toys, this will be well received by our soldiers in Afghanistan. It is a boost to their morale to know that their families are being well looked after.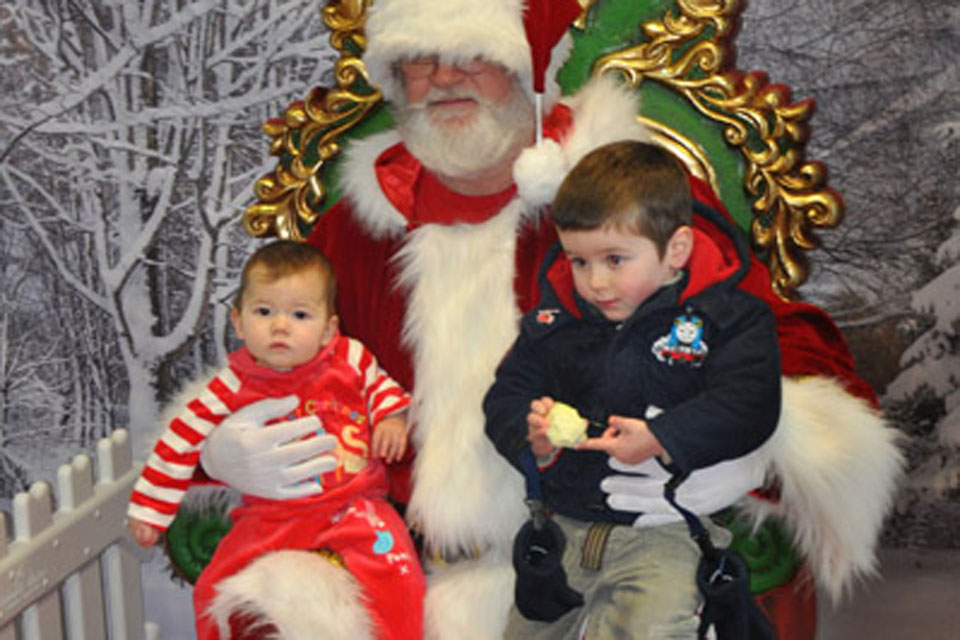 A communications company in Colchester also donated more than 200 toys to the children of soldiers based in the Garrison currently serving in Afghanistan.
CCL UK, which specialises in fibre optic cabling, bought teddy bears and toys to be shared out among the families of 16 Air Assault Brigade's personnel.
Jackie Wakefield, who helps run the firm with her husband Steve, said:
As a company we like to give something back to the local community. We have had family and staff members with connections to the Army and we wanted to do something to show our support.
Christmas must be a difficult time for children with parents serving overseas and we hope that our donation of toys can help bring a smile to their faces.
Steve added:
Colchester is a garrison town and the Army plays a big part in the local community; it is nice to be in the privileged position of being able to give back to my community, which I feel very passionate about.
Colonel Hugo Fletcher, Deputy Commander of 16 Air Assault Brigade, said:
This is a brilliant donation and I would like to thank CCL UK for their kindness.
These toys will give a huge amount of pleasure, and it is really reassuring for our soldiers serving in Afghanistan to know that their families are in the thoughts of the local community and being well looked after.
Published 24 December 2010