Press release
Children in Deen under inquiry
The Charity Commission has opened an inquiry into Children in Deen to investigate concerns about its governance and financial management.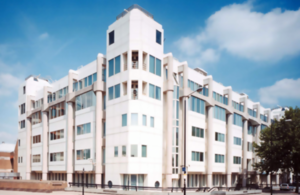 The Charity Commission, the independent regulator of charities in England and Wales, has opened a statutory inquiry into Children in Deen (charity registration number 1101600) on 14 April 2014 to investigate serious concerns about the governance and financial management of the charity.
The commission initially engaged with the charity in February 2014 over concerns related to organising and participating in humanitarian aid convoys to Syria. This engagement included a monitoring visit and an inspection of the charity's financial records, which raised serious regulatory concerns about the trustees' management and administration of the charity.
The regulator was also aware of comments the charity made in the media confirming that the individual who had allegedly carried out a suicide bombing had travelled to the country as a volunteer in the 'Eid in Syria' convoy in July 2013, which involved a number of charities but which Children in Deen was responsible for administering. The commission has issued a regulatory alert to charities to warn them about the risks associated with running aid convoys. Given the nature of the regulatory concerns the commission opened a statutory inquiry on 14 April 2014.
The scope of the commission's inquiry into Children in Deen is to investigate the following regulatory issues:
the administration, governance and management of the charity by the trustees with specific regard to the operation of the charity
the financial controls and management of the charity and examining the financial transactions involving the overseas operations in Syria and elsewhere
whether or not the trustees had complied with and fulfilled their duties and responsibilities as trustees under charity law
The investigation includes examining the charity's due diligence and vetting procedures when administering convoys.
It is the commission's policy, after it has concluded the inquiry, to publish a report detailing what issues the inquiry looked at, what actions were undertaken as part of the inquiry and what the outcomes were.
Ends
PR 32/14
Notes to Editors
The Charity Commission is the independent regulator of charities in England and Wales.
Its mission is to be the independent registrar and regulator of charities in England and Wales, acting in the public's interest, to ensure that:

charities know what they have to do
the public know what charities do
charities are held to account

Section 46 of the Charities Act 2011 gives the Charity Commission the power to institute inquiries. The opening of an inquiry gives the commission access to a range of protective and remedial powers.
The commission's decision to announce the opening of a statutory inquiry is based on whether it is in the public interest to do so and with consideration of its objective to increase public trust and confidence in charities.
Published 30 April 2014