Child experts recruited to family returns panel
Child welfare experts have been appointed to a panel advising the government on returning families who have no right to be in the UK.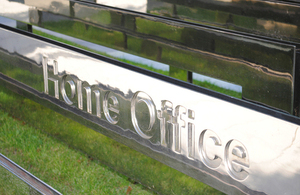 The Independent Family Returns Panel makes recommendations to the UK Border Agency on the best method of returning families to their home country and making sure the welfare needs of children are met.
Following an open recruitment process, Immigration Minister Damian Green has appointed 11 panel members including the chair, Chris Spencer, a former Director of Education and Children's Services in the London Borough of Hillingdon.
Other panel members include former directors of local authority children's services departments, members of Local Safeguarding Children Boards, a former head teacher and doctors who will be able to provide to provide professional medical advice.
Welfare of children
Damian Green said: 'Our more humane approach to family returns places the welfare of children at the heart of the process and the Independent Family Returns Panel has a vital role to play.
'These appointments mean that our decisions will continue to be guided by a group which boasts an exceptional level of expertise, experience and dedication to the welfare of children.
'We always take a compassionate approach in this sensitive area of our work but individuals with no legal right to be in the UK must return home.'
Sarah Teather, Minister of State for Children and Families, added: 'The reforms to the immigration system for children and families have been about putting compassion and children's welfare at its heart.
'The appointment of members to the full panel contributes to that by ensuring that there is independent expertise on how best to manage returns of individual families.'
The appointments announced today mean that the panel now exists in its full form, having operated on an interim basis since March 2011. The panel is one part of a wider process designed to ensure families with no right to remain in the UK are returned to their home countries with dignity, ensuring the welfare of children at all times.
Published 25 April 2012