Chiefs of Staff stand by SDSR
The letter has been written by Chief of the Defence Staff General Sir David Richards, Vice Chief of the Defence Staff General Sir Nicholas Houghton…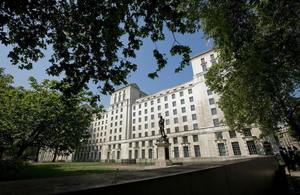 The letter has been written by Chief of the Defence Staff General Sir David Richards, Vice Chief of the Defence Staff General Sir Nicholas Houghton, Chief of the Naval Staff Admiral Sir Mark Stanhope, Chief of the General Staff General Sir Peter Wall and Chief of the Air Staff Air Chief Marshal Sir Stephen Dalton.
It follows a letter which appeared in The Times earlier this week from a group of former Navy chiefs who called for the decisions on the future of Harrier and HMS Ark Royal to be reversed.
Here follows the Chiefs of Staff letter published today:
There has been a wide range of comment surrounding the military capabilities affected by the decisions taken as a result of the Strategic Defence and Security Review.

This commentary has addressed aspects of capability across the full spectrum of land, sea and air. Most recently we have seen views expressed by senior retired naval officers who set out their concerns in your newspaper yesterday [10 Nov] asking that the decision to remove Harrier from service be reversed.

No-one would pretend that the SDSR has been painless. It has led to a range of decisions that we would not have otherwise chosen to make. But the financial constraints the Department faced meant that it would have been irresponsible to try to avoid them.
Published 12 November 2010