Chief Fire Adviser urges fire safe behaviour over the festive period
The distractions of Christmas celebrations can often mean people put fire safety to the back of their minds.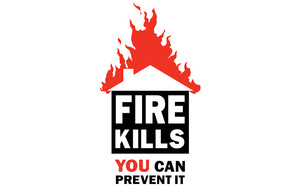 But this is just the time when additional fire hazards are in the home. A few simple precautions can keep families safe to celebrate.
A recent survey carried out by Rockwool, a manufacturer of non-combustible insulation and partner of the government's Fire Kills campaign, has highlighted the hazards. These arise from factors such as increased use of candles, fairy lights, and extra home cooking.
The campaign is urging people not to leave burning candles and cooking unattended, and to unplug Christmas tree lights at night as well as when you leave the house. Simple precautions like these can make sure everyone enjoys the festive traditions that make Christmas special.
Chief Fire and Rescue Adviser Sir Ken Knight said:
Christmas is a time for having fun with family and friends; however, it is also a time when extra fire hazards are introduced to the home such as fairy lights, candles and decorations. We are urging you to think about fire safety ahead of the Christmas period, ensure your fairy lights conform to a British or European standard, place candles in holders and away from curtains, and never leave cooking unattended. Following simple guidelines will make sure everyone is safe to enjoy the festivities.
Published 2 December 2011