Press release
Chief Executive of NHS Improvement announced
Jim Mackey, Chief Executive of Northumbria Healthcare NHS Foundation Trust, has been appointed as the Chief Executive of NHS Improvement.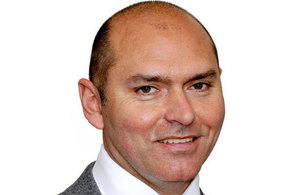 In July the Secretary of State for Health announced that NHS Improvement will be formed to drive and support both urgent improvements at the frontline and the long term sustainability of the healthcare system. Alongside that, NHS Improvement will be the health sector regulator.
Ed Smith, Chairman-designate of NHS Improvement, said:
I am delighted to announce the appointment of Jim Mackey as the Chief Executive of NHS Improvement. He was the unanimous choice of the appointments panel.

He has an exceptional track record in delivering change in the health sector, with 25 years' experience in the NHS. He joins us from Northumbria Healthcare NHS Foundation Trust where he has been Chief Executive for the last 10 years.

Jim will draw on this extensive experience of improving services for patients in leading NHS Improvement and will build both a great team around him and strong collaborations across the NHS and care systems.

Although I have only been in post for 3 months, I speak for my predecessor as Chairman of Monitor, and indeed the whole organisation, in thanking David Bennett, Chief Executive of Monitor. He has made an enormous and invaluable contribution to the NHS and has been an outstanding leader. I wish him the very best for the future.

I would also like to offer my sincere thanks to Bob Alexander, who stepped up as Chief Executive of the NHS Trust Development Authority on an interim basis from April, for his commitment to and leadership of the NHS trust sector.
Speaking of his move Jim Mackey said:
It has been a huge privilege to lead Northumbria Healthcare through its most successful time as an NHS foundation trust. Over the years, I have worked with so many caring and dedicated members of staff and every day have been humbled to see them all go above and beyond the call of duty to provide excellent care to patients.

This is without doubt a difficult time for the NHS. We collectively need to improve NHS services for patients and the local communities we serve, alongside being more efficient and effective in our use of the NHS pound.

The gap between the quality of care provided within the NHS must be reduced, and our grip on managing our business and finance must be improved. This will be my priority and focus for the coming years ahead and I look forward to working with health partners across the NHS and social care to support a more sustainable and integrated service for patients.
Health Secretary, Jeremy Hunt said:
Jim Mackey will bring a wealth of experience to NHS Improvement and ensure that patient safety and higher quality care are embedded at the heart of all NHS organisations.

He will continue the work to align Monitor and the Trust Development Authority and ensure that all providers are supported to provide excellent care every day of the week.
Malcolm Grant, Chairman of NHS England, said:
Jim Mackey's appointment marks the beginning of a new era of national leadership and partnership between NHS Improvement and NHS England. I am delighted that NHS Improvement has succeeded in attracting to the job someone who has a real track record of success already in transforming NHS services, and the ability to work closely with trusts across England to bring the Five Year Forward View to fruition.
Jim Mackey will start to bring together expert teams to deliver all of NHS Improvement's responsibilities. He will be in post full time from 1 November 2015.
Published 5 October 2015