World news story
Chevening reception at the British Ambassador's residence
The British Ambassador Miss Thorda Abbott-Watt hosted a reception to meet the Turkmenistan Chevening alumni.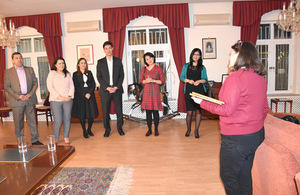 The British Ambassador hosted a reception at her Residence on 23 March to meet the Turkmenistan Chevening alumni and welcome the students who had recently returned after completing Master's degrees under the British Government's Chevening scholarship programme.
In autumn 2015 the Chevening community in Ashgabat bade farewell to the 2015/16 Chevening finalists, Mahri Babayeva, Yakup Annanepesov and Vepa Resulov, all of whom had been awarded scholarships to study for a year at British universities. Mahri subsequently gained an LLM in International Commercial Law from Westminster University in London, Yakup an MAcc in International Accounting and Financial Management from the University of Glasgow in Scotland and Vepa an MA in Public Policy at Reading University.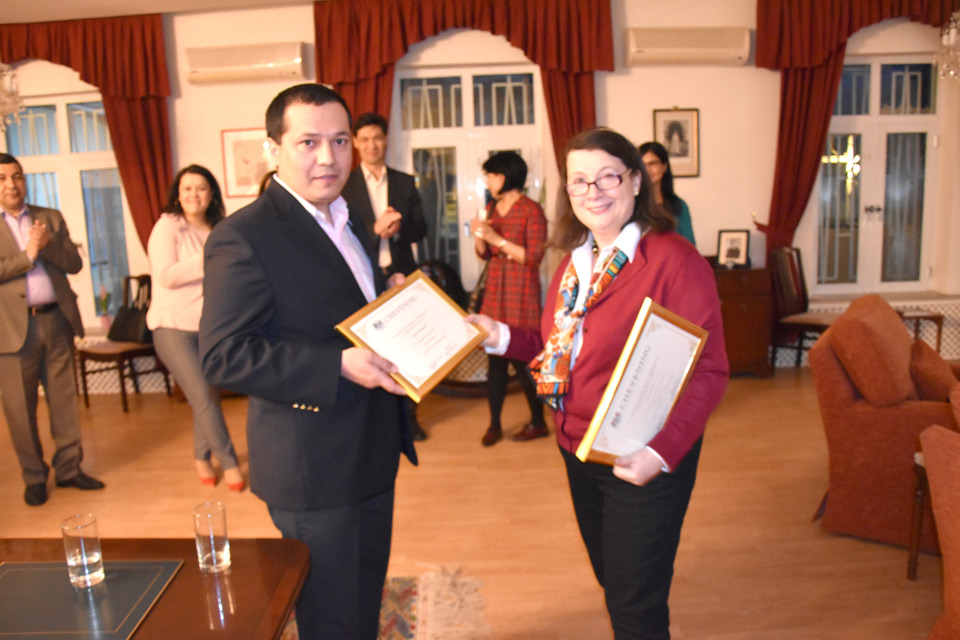 Welcoming the guests, the Ambassador underlined her commitment to the Chevening scholarship programme, which she believed not only brought benefits to the recipients personally but also helped further understanding of each other's countries. She was proud of the achievements of the Turkmen alumni. She recognised the challenges of working in an academic and social environment very different from their home country. She had every confidence that they would continue to bring credit to Turkmenistan throughout their careers.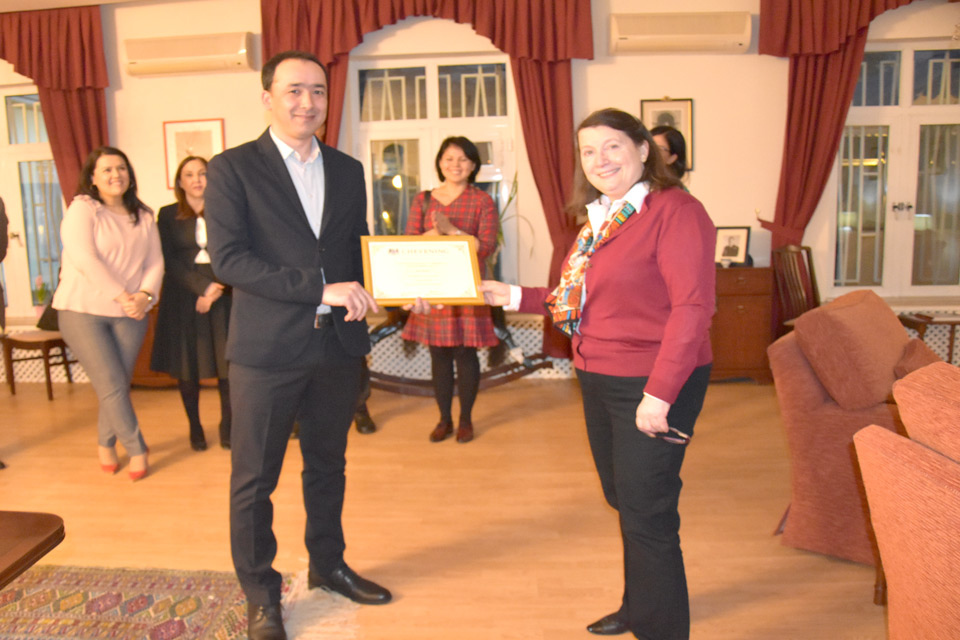 Miss Abbott-Watt then presented each of the new returnees with a certificate marking their year as Chevening scholars.
The reception offered a networking opportunity for the new graduates and a chance to meet their predecessors - well-established alumni who are in their early or mid career.
Published 24 March 2017