World news story
Chevening Alumni Brunei hosts first Youth Forum 2016 talk series
The talk series was on "Social Entrepreneurship and Innovation" and featured Indonesian Chevening Alumnus, Mr Ahmad Fuadi.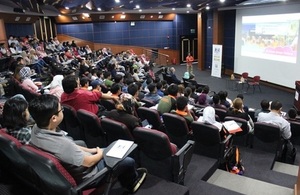 The Chevening Brunei Association hosted the Brunei Chevening Youth Forum 2016 Talk Series I on Saturday 8 October at The Core, Universiti Brunei Darussalam. The talk series aimed at bringing together youth to the platform to discuss issues and ideas surrounding "Social Entrepreneurship and Innovation" was attended by over 100 young people from various youth groups and institutions.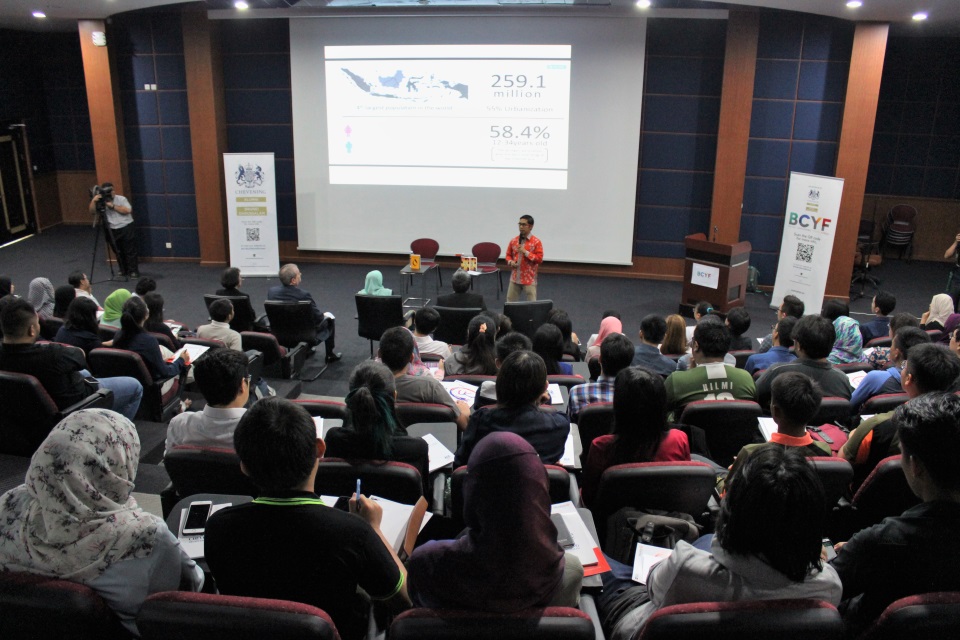 The talk featured Mr Ahmad Fuadi, Founder of Komunitas Menara in Indonesia, a nonprofit foundation that provides access to education to the underprivileged with 5 schools in Sumatra, Java and Sulawesi islands. Ahmad Fuadi, who is an award winning novelist, social entrepreneur and Indonesian Chevening Alumnus, shared his thoughts on how young people can spark innovation for social good providing best practices from Indonesia. During the session he shared his own story and the journeys of other social entrepreneurs and advises young people to search for small solutions to existing problems by observing the community while not forgetting to use their own existing skills and talent in addressing the issues. This was followed by a vibrant Q&A discussion session.
Attending as the Guest of Honour was Datin Paduka Dr. Hajah Norlila binti Dato Paduka Haji Abdul Jalil, Permanent Secretary, Ministry of Culture, Youth and Sports.
During his remarks, His Excellency Mr David Campbell, High Commissioner, British High Commission said:
There's clearly much interest in social entrepreneurship and the valuable contribution individuals can make to social, cultural and environmental issues.

Today's guest speaker, Ahmad Fuadi, illustrates the importance of international networking among Chevening scholars.

He is an Indonesian, who studied on a Chevening scholarship at the University of London, and is now working in Brunei.

Today he is sharing his experiences with young people, some of whom might in turn become future Chevening scholars.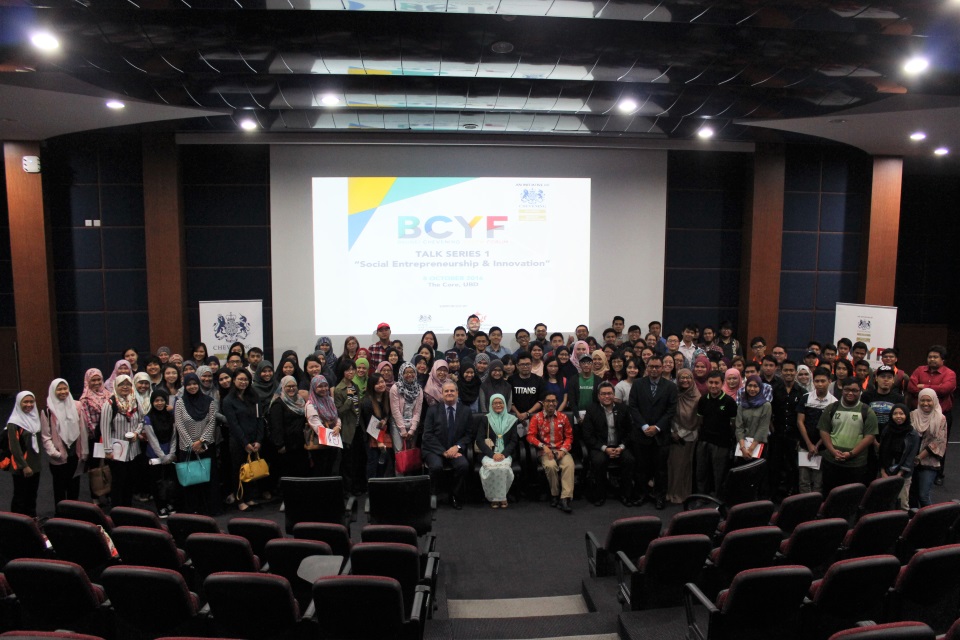 In his welcoming remarks, Mr Abdul Matiin Hj Muhd Kasim, President of the Chevening Alumni Brunei, said:
The Chevening Alumni Brunei aims to continue promoting networking opportunities for youth, interactions between Chevening alumni with youth through the BCYF platform.

The focus of this year's BCYF is on innovation and how this shapes youth development in areas such as education, civic engagement and leadership.
The Brunei Chevening Youth Forum is funded by Chevening under the Chevening Alumni Project Fund and supported by the British High Commission, and will follow with a forum in December and two other talk series aimed at individuals from both secondary and tertiary institutions, graduates, young professionals as well as NGOs.
Further information
Photos from the Talk Series can be found on our UKinBrunei Flickr.
To keep up to date with the Chevening Alumni Brunei, follow them on Instagram @cheveningalumnibrunei.
Find out more about the Chevening Scholarship by visiting their website or following them on Facebook.
Document information
Published: 12 October 2016