World news story
Chevening Alumni Brunei hosts Brunei Chevening Youth Forum on National Development
Chevening Alumni Brunei hosted the 2017/18 Brunei Chevening Youth Forum, themed "Youth Leadership for National Development"
Chevening Alumni Brunei hosted the 2017/18 Brunei Chevening Youth Forum on Saturday 24 March at The Core, University Brunei Darussalam. Themed "Youth Leadership for National Development", the Forum was attended by over 160 stakeholders from various backgrounds and fields to discuss the dynamics and insights in national development.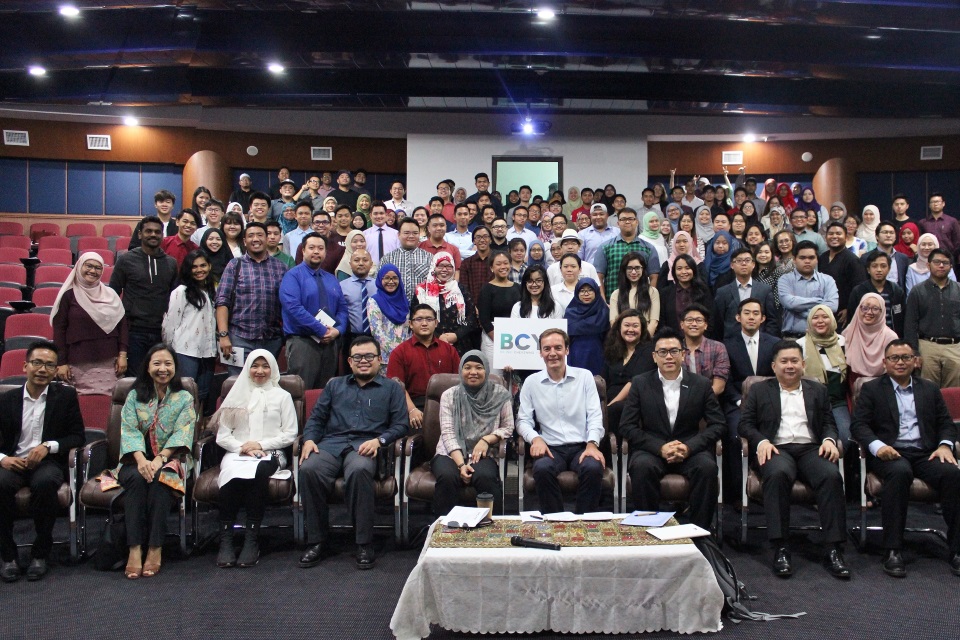 The Forum, opened by Mr Abdul Matiin Kasim, President of Chevening Alumni Brunei, was attended by Special Guests including His Excellency Mr. Richard Lindsay, British High Commissioner to Brunei and several members of the Legislative Council including Yang Berhormat Hafimi Abdul Haadii, Yang Berhormat Siti Rozaimeriyanty Dato Seri Laila Jasa Haji Abdul Rahman and Yang Berhormat Iswandy bin Ahmad, who also participated in the Forum as speakers and panelists.
Fatin Arifin, Founder and Convener of the Brunei Chevening Youth Forum said:
The goal of the forum is to open up discussion surrounding national development and bring about collective insights on how we as young people can contribute to attaining our national vision by bringing together thought leaders, youth leaders and change makers to the platform.
The Forum saw the participations of speakers from various organisations and initiatives including Agrome IQ, AlHuffaz, Brunei Darussalam AIDS Council, Global Shapers BSB, Guild of Graduates, Hand4Hand, KESAN, Projek Bina Ukhwah, Society of Community Outreach and Training, Startup Weekend, TedxGadong, WeCare, Women's Initiatives & Network, among others.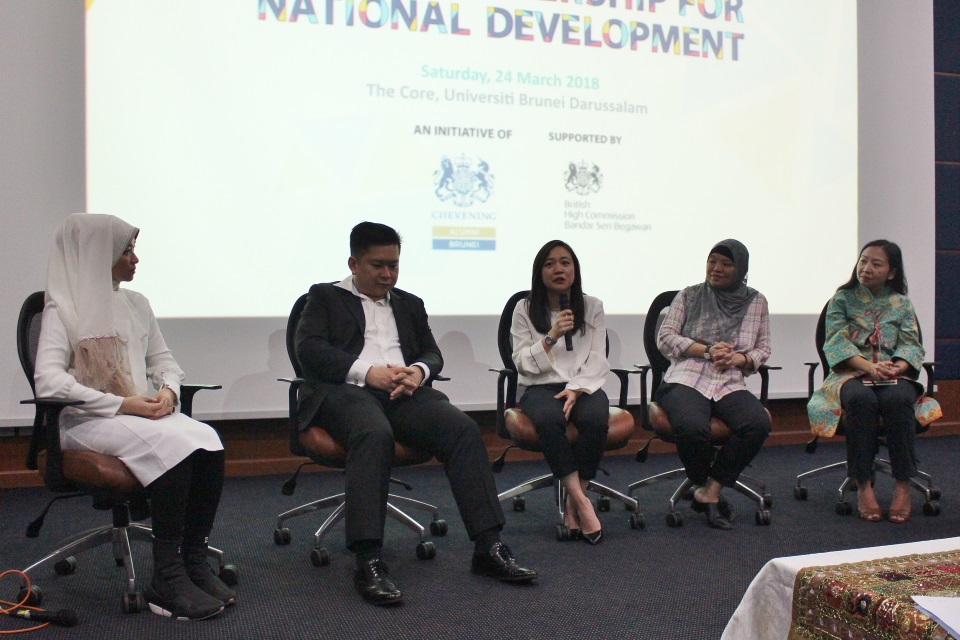 The speakers line up also included visiting Chevening Alumni from Myanmar, Mr Kyaw Lu Htun, (Chevening Alumnus 2016/17) Project Officer, Montrose, Myanmar, and Indonesia, Ms Dayu Nirma Amurwanti, (Chevening Alumna 2012/13) Climate Advisor, Kemirtaan, Indonesia; as well as Dr. Ren Chong Lim, Lecturer at the Centre for Advanced Material and Energy Sciences, Universiti of Brunei Darussalam, and Mr. Muhammad Amirul Syazmie bin Ibrahim, Youth and Sport Officer, Ministry of Culture, Youth and Sports.
The topics discussed included understanding the national development agenda, youth leadership in national building, youth united as well as shaping a progressive youth ecosystem exploring three areas –passion, purpose and leadership; empowering youth employability and developing skills for impact.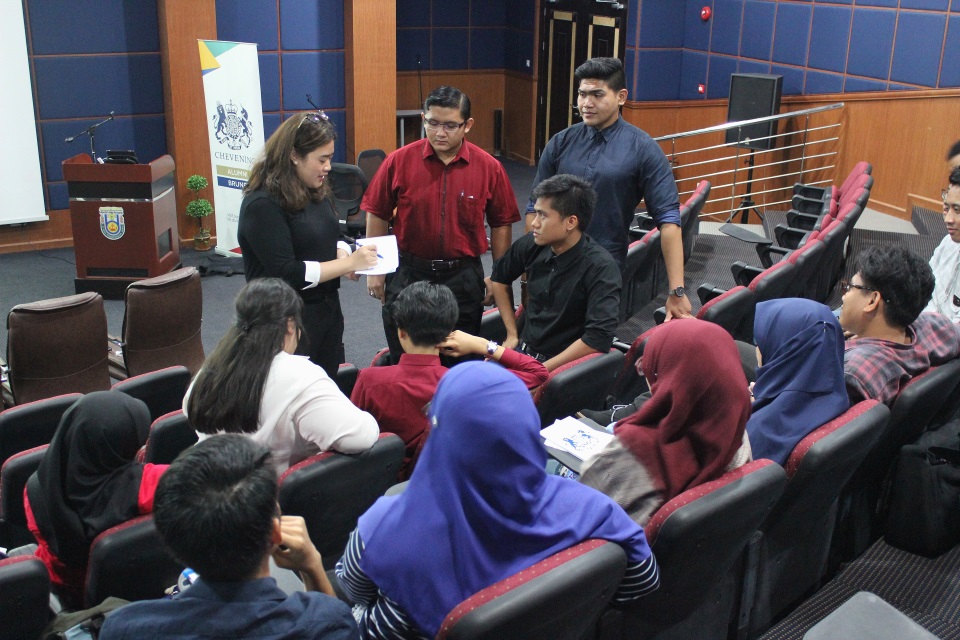 The Brunei Chevening Youth Forum hosted since 2015 has brought together over 900 young leaders to engage in the forums and talk series that discusses insights, challenges and opportunities to the development of Brunei. The Forum is funded by the Chevening Alumni Project Fund and is supported by the British High Commission.
Further information
Photos from the event can be found on our UKinBrunei Flickr.
To keep up to date with the Chevening Alumni Brunei activities, follow them on Instagram @cheveningalumnibrunei.
Find out more about the Chevening Scholarship by visiting their website or following them on Facebook.
Published 27 March 2018