News story
Cheryl Gillan welcomes Welsh World Heritage Status bids
Merthyr Tydfil, Offa's Dyke, Wye Valley and Forest of Dean and the Slate Industry of North Wales would all make worthy additions to UNESCO's…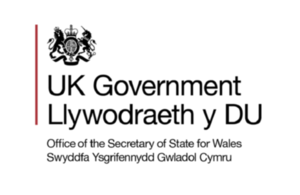 Merthyr Tydfil, Offa's Dyke, Wye Valley and Forest of Dean and the Slate Industry of North Wales would all make worthy additions to UNESCO's list of World Heritage Sites, says Secretary of State for Wales Cheryl Gillan.
The four sites are among 38 places across the UK who have put themselves forward to get on the UK's new Tentative List of sites for World Heritage Status.  An independent expert panel will be set up to assess each bid and a new list of potential sites will be submitted to UNESCO in 2011.
Welcoming the four Welsh bids, Mrs Gillan said:  "All four Welsh sites would be thoroughly deserving of World Heritage Status, highlighting our rich heritage to the world.  Three of the sites showcase unique periods in our history - from Anglo-Saxon battles, the industrial revolution with its roots in Merthyr to the dominance of the North Wales slate industry and its impact on the landscape of countries across the World in the 19th century.  
"Tourism plays a key role in the Welsh economy and the Wye Valley and Forest of Dean is just one example of the areas of outstanding beauty we have in Wales.  Acquiring World Heritage Status will only further boost our tourist industry by attracting more visitors to Wales.
"We are fortunate in Wales to already have the Castles of King Edward I, the industrial landscape of Blaenavon and Pontcysllte aqueduct as World Heritage sites.  These four new potential sites would be worthy additions to them on UNESCO's World Heritage list, showing the world what Wales has to offer."
Published 7 July 2010