News story
Cheryl Gillan welcomes the appointment of new Director of BBC Cymru Wales
Secretary of State for Wales has welcomed today's appointment of Rhodri Talfan Davies as Director of BBC Cymru Wales. Mrs Gillan said: "I want…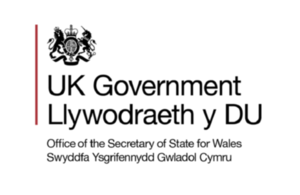 Secretary of State for Wales has welcomed today's appointment of Rhodri Talfan Davies as Director of BBC Cymru Wales.
Mrs Gillan said: "I want to offer my warmest congratulations to Rhodri Talfan Davies on his appointment as new Director of BBC Cymru Wales.   
"His depth of experience speaks for itself and I am sure will continue to strengthen the output that is so vital to Wales and its culture. With the development of the Drama Village in Cardiff bay, this is an exciting time for BBC Cymru Wales.
"I and the team at the Wales Office look forward to working with him in the future."
Published 26 July 2011