News story
Cheryl Gillan welcomes further fall in crime in Wales
Secretary of State for Wales Cheryl Gillan has welcomed statistics published today [Thursday 14 July] showing an 8% reduction in overall recorded…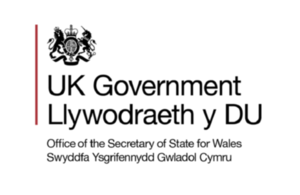 Secretary of State for Wales Cheryl Gillan has welcomed statistics published today [Thursday 14 July] showing an 8% reduction in overall recorded crime in Wales, compared with the previous 12 months.
Mrs Gillan said:  "These statistics confirm a further fall in overall crime in Wales and this is very welcome news.  Our four police forces, who I meet with regularly, do a fantastic job in keeping our streets safe. However, crime levels can never be too low. 
The public perception of particular crimes remains largely unchanged and we need to redouble our efforts in addressing this.  That is why we have introduced comprehensive plans to reform policing and cut crime.  By freeing up police from central targets and red tape we are enabling officers to get back out on the streets fighting crime. 
"We want to make the police more accountable to the public, placing power back in the hand of the people.  Police and Crime Commissioners will ensure that local policing priorities are focused on what local people want, reconnecting the police with the communities they serve.
The latest statistics for 2009/10 compared to 2010/11 show that in Wales:
Violence against the person down 9%.
Robbery down 7%
Burglary down 5%
Offences against vehicles down 21%.
Fraud and Forgery down 16%  
Criminal Damage down 15%
Dyfed-Powys has the lowest overall crime rate in the UK.
Published 14 July 2011