News story
Cheryl Gillan welcomes David Jones to Ministerial Team
Secretary of State for Wales Cheryl Gillan has today welcomed the appointment of David Jones to the Welsh Ministerial team. Mr Jones, who was…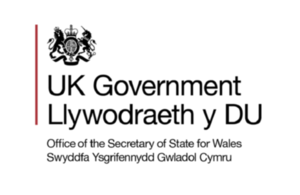 Secretary of State for Wales Cheryl Gillan has today welcomed the appointment of David Jones to the Welsh Ministerial team.
Mr Jones, who was formally a senior partner in his own legal practice, has been shadow Welsh Minister since November 2006.  He has been a Member of Parliament since 2005 and is a former Assembly Member.
Welcoming the appointment, Mrs Gillan said:  "I am delighted David is joining me in Government.  I have worked closely with David for a number of years and together we will be a strong voice for Wales.  David's experience as an MP since 2005 and as a former Assembly Member will be a huge asset as we look forward to a constructive and business-like relationship between Westminster and Cardiff Bay.
"Our first priority will be the Welsh economy.  We will also be progressing the referendum on further legislative powers for Wales and working hard to deliver the fairest deal and safeguarding the best possible services for the people of Wales."
Speaking about his appointment to Government Mr Jones said:  "I am delighted by my appointment.  I've worked for the last four years with Cheryl in opposition and feel we work well together.  My experience in the Welsh Select Committee over the last Parliament has given me a valuable insight into constitutional and other issues facing Wales."
David Jones was born in 1952 in London to Welsh parents and has lived in North Wales since childhood. He was educated at Ruabon Grammar School, then studied law at University College, London before returning to North Wales to set up a legal practice in Llandudno where he was a senior partner.
David was elected as Member of Parliament for Clwyd West in May 2005.  In 2002 he replaced Rod Richards as Assembly Member for the North Wales Electoral Region. He stepped down at the 2003 Assembly election.
At Westminster, David has held a seat on the Welsh Affairs Select Committee and is co-chairman of the Associate Parliamentary Sustainable Resource Group. He was appointed Shadow Minister for Wales in November 2006.
Published 14 May 2010